By SONI DANIEL, Regional Editor, North & SAM EYOBOKA
ABUJA—The Northern Elders' Forum, NEF, and Arewa Youths Forum said, yesterday, that they had taken the declaration of a ceasefire by Boko Haram sect with some caution, given the antecedents of such groups in the past.
The umbrella body of Christians in the North, the Northern Christian Elders Forum, also appears to be unimpressed by the reported ceasefire agreement reached between the Federal Government and the militant Islamist group.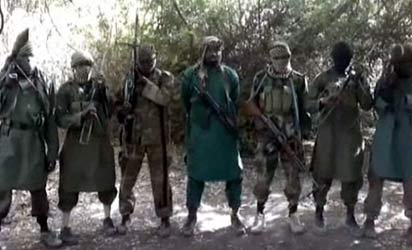 Secretary-General of NEF, Professor Ango Abdullahi, and National President of Arewa Youths Forum, Alhaji Gambo Gujungu, expressed their doubts in separate interviews with Vanguard in Abuja.
Abdullahi noted that while the group received the announcement with some level of happiness, it was too early to be too optimistic about its workability given the fact that there were many factions of the sect.
The former Ahmadu Bello University Vice Chancellor said: "Perhaps, we should accept the pronouncement as the truth for now and begin to see if it will work in the next few weeks and months.
"My fear is that perhaps, we are dealing with many Boko Harams because while one group is rooting for peace the other is causing more havoc.
"For now, we should take the optimistic view that it will work and be on the watch out."
On his part, Gujungu doubted the sincerity of the Federal Government Amnesty Committee in bringing about a workable and lasting peace in the North.
Gujungu said that the Amnesty Committee was not sincere and could not bring about the required peace in the region. He asked Federal Government to disband the committee.
The AYF leader said: "I strongly doubt if the claims of ceasefire is genuine.
"I would advise the government to take steps to stop the killing of people in the north and to address the monumental underdevelopment and poverty in the region instead of deceiving people with unworkable ceasefire."
Spokesman of Northern Christians, Elder Sunny Oibe, said: "For us in the North, we know that there are some factions within the ranks of the sect. Which faction has reached the agreement with government?"
He, therefore, called for caution and urged the Goodluck Jonathan administration to be mindful of fifth columnists within his government.