BY ABDULWAHAB ABDULAH
LAGOS — LAGOS State Government, Thursday, said it had not decided whether or not to sign death warrants to execute inmates on death row in view of high number of condemned inmates in Lagos prisons.
State Attorney-General, Mr. Ade Ipaye, who spoke on the controversy generated by the recent executions in Edo State,  following President Goodluck Jonathan's directive to the governors to start signing death warrants, said, "the only option is for the country to put up a national committee to determine the necessity or otherwise of retaining death penalty in the nation's constitution."
According to him, the committee would examine whether death sentence had served the purpose of deterring others from committing such crimes or not.
He said the state realised recently that majority of prison inmates kept illegally in custody had no case file or any report awaiting legal advice in the Ministry of Justice.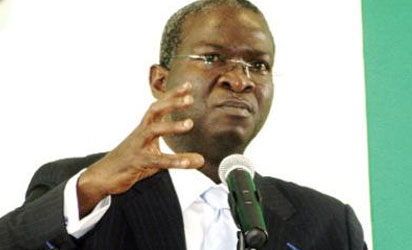 Speaking on death penalty at the monthly briefing on law and order in Lagos, Ipaye said the committee's report would help Nigerians to take a stand  on the issue which "has stood at limbo for some times now."
Reacting to the hesitation by governors in performing the constitutional duty of signing the execution warrants and the president's directive, Ipaye said "although death penalty remains part of our laws, governors still have the right to exercise their discretion in granting amnesty to convicts under the prerogative of mercy as well as by being hesitant to sign the warrant because of the convicts' right of appeal."
On prison  decongestion, Ipaye said a recent visit to the Kirikiri female, medium and maximum prisons had shown that many of the inmates were on awaiting trial list without records, saying, "on June 13, we visited Kirikiri Female, Medium, and Maximum prisons. In the female prison, we discovered that out of 226 inmates, 171 were 'awaiting trial', with only 54 inmates were already convicted.
"At the Maximum Prison, we discovered 121 inmates who were awaiting trial for various offences.
"It is important to note that  majority of these inmates have no file or report awaiting legal advice in the Ministry of Justice. In those cases, our Office of Public Defender, OPD, and Directorate of Citizens' Rights, DCR have started filing necessary applications before the courts to ensure that the deserving ones are released or prosecuted without further delay."
He also used the opportunity to dismiss reports that minors were being kept in prisons across the state on the orders of a Magistrate Court for 390 days.
According to him,  investigation into the matter revealed the 162 persons arraigned at the Magistrate Court were above 18 years and that both the Magistrate and the Registrar further took the step of requiring the prosecutor and the defendants to confirm their age individually.