An alarming news hits the blogs and social media that talented actress Funke Akindele's one year marriage to Kehinde Oloyede has come to an abrupt end.
Blogger Linda Ikeji reports that Kehinde made the announcement himself via his Facebook page but has since deleted the post.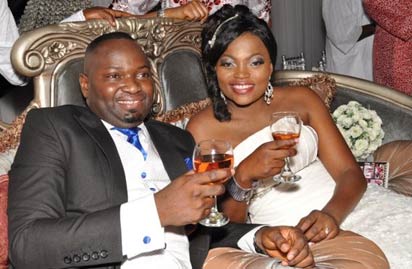 According to Linda, Kehinde wrote, "It's with heavy heart that am announcing the separation of me nd ma wife Mrs olufunke akindele,we've both agreed to go our separate ways coz of irreconcilable differences.we still best of friends nd we 4ever remain gud friends" (sic)
Efforts to reach Funke who is presently on a movie location to confirm the story has yielded no results yet.
Funke and Kehinde got married in a high society wedding on Saturday May 26th 2012.