BY WOLE MOSADOMI
MINNA—THE Etsu Nupe, Alhaji Yahaya Abubakar and the Niger State Police Command, have declined comments on calls to investigate activities in the Bida Emirate Palace to ensure that people who had been forced to convert to Islam were not been held in the place.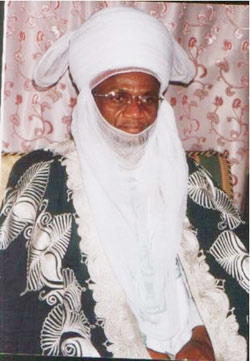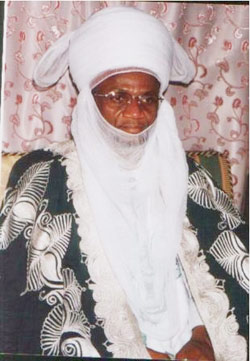 Pastor Raymond Uzoechina, father of Miss Charity (Aisha) Uzoechina, the 24-year-old lady alleged to have been forced to drop Christianity for Islam and is now staying in the palace, on Wednesday alleged that his daughter was not the only one in the palace.
He called on security agencies to investigate activities at the palace to ensure that many people there had not been forced to convert to Islam and held against their will.
After persistent telephone calls, Secretary of the Emirate Council, Alhaji Abdulmalik Usman, said no details on the issue could be made available again since journalists had gone to the press before contacting the emirate.
He said:  "You cannot get any details on phone since you have gone to publish before getting our own side of the story."
Efforts to reach the Etsu Nupe on the development proved abortive as he was said to have travelled to Abuja with members of his emirate on an official assignment.
It was also difficult to get access to Charity Uzoechina, the lady in question as reporters were not allowed into the palace especially since the Etsu and most members of his council were not around.
Contacted, Niger State Police Command spokesman, ASP Richard Oguche, declined comments because the matter is in court.
He said: "It is above my power. Besides, since the matter is already in court, I cannot comment on the issue."
Charity left their Abuja home to further her studies at the Federal Polytechnic, Bida, Niger State.
According to reports, she has not returned home since March. She has allegedly been at the palace of the Etsu Nupe on her own volition after converting to Islam and changing her name to Aisha.
Pastor Uzoechina is claiming that his daughter was kidnapped and hypnotised and could never abandon the Christian faith for Islam. But the Etsu Nupe argued otherwise and produced legal documents where his daughter said she had converted to Islam and alleged that his father could kill her for the action hence the need to seek protection from the Palace and the Sharia Court, which the court granted.
Consequently, the Etsu Nupe refused to release the lady to Uzoechina, a pastor with the Redeemed Christian Church of God, RCCG, citing the Sharia court ruling.
The court is expected to rule on the appeal, August 1.