By Dayo Johnson, Akure
LEADER of Oodua Peoples Congress OPC, Dr Fredrick Fasehun yesterday warned that Politicians would not be allowed to turn the South West into a theatre of war ahead of the 2015 election.
Fasehun said this during an interview with newsmen in Ondo town.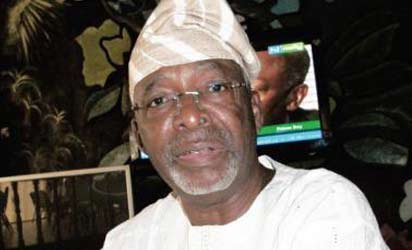 "We sworn to preserve the peaceful atmosphere in the South West. We have been doing it for years and I thank God no insurgency is here, no crisis here, no assassination, no kidnapping, we thank God.
" I am not saying this is achieved due to the presence of OPC in the South West but for the grace of God and I pray that the peaceful atmosphere we enjoy in this part of the country will sustain.
"Like I said that OPC is to ensure there is peace in the South, is also determine to maintain the peace. Politics does not embrace violence. I think Nigerians have realized that we can play politics without violence.
" But we are warning the politicians to please allow peace to reign and OPC itself will not involve in politics.
" If anyone attempt to throw the country into crisis we will wade in to confront such person. So, we will not encourage violence but if you try to import violence into this part of the country, we will not keep quiet or fold our arms. It will be violence for violence. So the politicians have been warned.
" If they bring violence into the South West not many of them will go back from the region.
Speaking on Boko Haram cease fire, Fasehun said that, "which faction of Boko Haram has agreed to cease fire because Boko Haram has four functions.
" I think Boko Haram should first agree with themselves before consulting an external authority."
He denied that the Federal government has awarded the contract of policing the pipeline to OPC
According to him, "We made an approach about this but we are yet to be given the contract so I don't know where our detractors found the news that OPC has been awarded contract.