ABUJA – A Federal High court on Friday denied bail to three Lebanese nationals charged with terrorism over their alleged links to the powerful Shiite Muslim group Hezbollah.
Mustapha Fawaz, 49, Abdallah Thahini, 48, and Talal Ahmad Roda, 51, were charged last month after a massive supply of weapons was found at a business in the capital Abuja and a private home in the northern city of Kano.
A fourth suspect is said to be on the run.
"There is the likelihood … that the first, second and third accused persons may not appear for trial," said High Court Justice Adeniyi Ademola Adetokunbo.
The request "for the accused persons to be admitted to bail is hereby refused."
The security services have claimed that the weapons discovered at the two premises were intended to attack Israeli and Western targets in Nigeria.
Prosecutors have said the group was actively preparing to commit "a terrorist act."
The judge also denied a request to re-open the businesses operated by the accused, which include a supermarket and an amusement park in the capital.
The Lebanese suspects, who are said to also hold Nigerian citizenship, have pleaded not guilty to all six counts of the terrorism-related offences.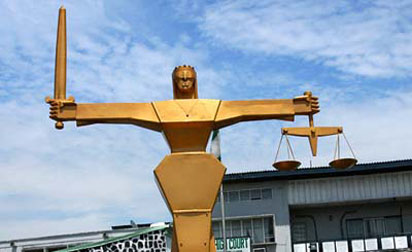 According to court documents, the trio has admitted to being members of Hezbollah. Belonging to the group is not a crime under Nigerian law.
Nigeria is grappling with a deadly Islamist insurgency waged by Boko Haram, but there has been no suggestion of any ties between the Lebanese accused and the Nigerian extremist group.
Nigeria, Africa's most populous country, is home to a sizeable Lebanese population, including in the mainly Muslim north.