Abuja – The National Assembly of the Christian Association of Nigeria (CAN) on Wednesday in Abuja re-elected Pastor Ayo Oritsejafor as President of the association for another three years.
Oritsejafor was re-elected at the 9th session of the CAN National Assembly held at the National Christian Centre, Abuja.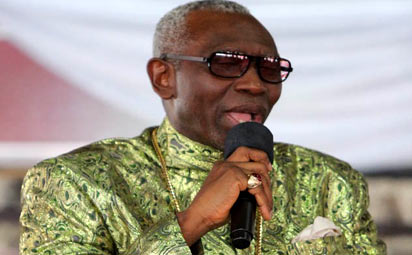 The assembly also elected Mr Olasupo Ayokunle as the new Deputy National President to replace the Most Rev. Daniel Okoh.
The major blocs that make up CAN were represented at the 9th session of the assembly that re-elected Oritsejafor.
He was first elected into the position in May 2010.
In his acceptance speech, Oritsejafor pledged to unite all Christian groups in the country and strengthen relations with Nigerians of other faiths to achieve national development.
The CAN president said he would do everything possible to address some of the controversies that characterised the association during his first term as president.
"We must speak with one voice in line with our motto: `That they all may be one.'
"I want to dedicate my second term to bringing all Christians under one umbrella.
"I agree that there have been needless disagreements and controversies in our association in the past but I make a promise here today that I will be willing to bend over to bring about the much desired unity and to make the Church one,'' he said.
The president appealed to past presidents and leaders of CAN to support and assist him in uniting the Church and address some of the common problems confronting Christians in Nigeria.
He said "CAN will now be more courageous in its defence of Christians in the hands of their persecutors within and outside the country.''
Fielding questions from newsmen on the re-election of Oritsejafor, the Chairman of CAN in the North-west, Bishop David Bakare, said the re-election was an indication of unity in the association.
Bakare said that the presence of the leaders of the five blocs that make up CAN was a good sign of togetherness and the growth of Christianity in the country.
The association would pursue genuine reconciliation and peaceful coexistence among people of different faith across the country, he noted.
The event was attended by state executives of CAN and other stakeholders. (NAN)