By Benjamin Njoku
Nollywood actress, Funke Akindele, is gradually getting over the jitters resulting from her break up with hubby.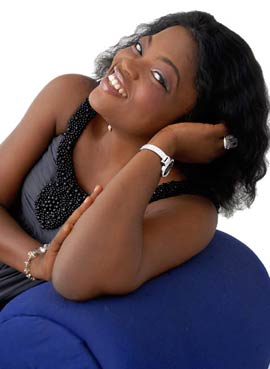 The actress  finally opened up on the status of her  marriage with Kenny Oloyede last weekend, admitting it has crashed.
Probably facing the hardest time in her life at the moment, Funke is still putting up her trademark tough front, posting different pictures of her time-out while on location.
'Filming, fun', she wrote as she uploaded photos of herself flanked by Mercy Johnson and Charles Inojie online. And trust her fans who will do everything to cheer her  up. They quickly sent heartfelt messages via her Facebook  page.
One of her fans, Taiwo Kudu, advised that the actress should be strong and move on with her life:
"It is well, my dear sister. Every disappointment is a blessing. Move on with your life. Don't let irrelevant things affect your life. It has happened. Wait upon the Lord, He will surprise you in so many ways."
Another fan, Oladunni Diyaolu, while cautioning those blaming Funke for the breakup, noted that it takes those who have been in her  shoes to  understand what she's going through at the moment. Oladunni, however, urged the 'Jenifa' star to move on with her life and to continue to do what she  knows how to do best -acting.
For Bukola Eniola  Amusan  and Funmi, Funke is 'a genius' . "Read lots of stories on the internet about your marriage. I' m not happy about it. But I want to use  this medium to reach out to you in prayer, that the Almighty God will turn your sorrows into joy. You will never be the laughingstock of your enemies. I commit you into God's hands to make you happy and overcome all your trials and tribulations. No matter what they say about you, you still have a special place in my heart."
"Funke, you are a woman that a man needs. You are an asset and a blessing to your home. Whatever happens, love, it's part of growing up and like your friend said, 'bad things happens to good people' sometimes but never let the Devil steal your joy."