By Chioma Obinna
In recent times, reports of sexual assault of minors have raised alarm within social and medical circles particularly in the absence of  suitable forensic facilities that has checkmated many  investigations.
But respite appears to have come the way of victims of rape and all forms of sexual assault in Nigeria, as the Sexual Assault Referral Centre, SARC,  set up at the Lagos State University Teaching Hospital, LASUTH, comes on stream.
Brainchild of the Partnership for Justice supported by Justice for All Programme, Department of International Development, DFID, the Centre operates in collaboration with the Lagos State Ministry of Health.
Executive Director/Managing partner, Partnership for Justice, Mrs. Itoro Eze- Anaba – a Specialist in Gender and the Law with a 20-year post-call experience, spoke to Chioma Obinna about how the Centre hopes to reduce  challenges faced by victims of sexual violence.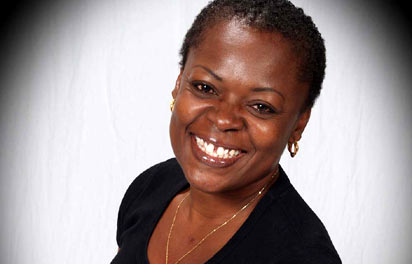 Anaba, author of the first ever Domestic Violence Bill in Nigeria, asserts that the new Centre will break the secrecy and stigma surrounding sexual and domestic violence, as well as provide comprehensive, psychosocial and follow up support services to all victims of rape and sexual assault in a compassionate and caring manner free of charge. Excerpts:
What is sexual violence?
Sexual assault is an attempt to perform a sexual act, or any act of forced, unwanted or unlawful sexual behaviour without a person's consent. Sexual assault includes rape, sexual abuse and defilement, sexual harassment, incest, etc.
Why the recent increase in child rape?
There are no statistics to show that there is recent increase in child rape. What we have witnessed is greater media attention/ reporting of cases of child sexual abuse. This does not on its own mean that there has been an increase. The good thing is that people are talking about it now as a result of the media reports.
What informed setting up of a Crisis Centre for rape victims at LASUTH?
When I started working on women's rights issues in 1999, my focus was on domestic violence. I could not understand why a man should beat his wife and there was no law to protect women from violence in their homes. Many victims who came to the office just wanted the violence to stop. In the course of the campaign for the domestic violence bill, I also carried out a research on the impact of violence on children.
It was shocking to discover that a lot of young girls, secondary school girls, were victims of sexual assault right in their homes. They were being assaulted by their fathers, brothers, cousins, uncles and even neighbours. They had no one to turn to, no one to believe them without blaming them for what happened to them.
Sometime in 2003/2004, I attended a British Council seminar in Manchester and visited the St Mary's Sexual Assault Referral Centre, SARC, and was impressed by what I saw. SARC provided the survivors the safe space to regain control of their  lives and make informed decisions. Right away, I knew that someday, I would open a similar centre in Nigeria. It took 10 years to get a donor that was willing to fund the project.
Sexual violence
Sexual violence against women and girls in Nigeria is generally acknowledged by government  and human rights advocates to be endemic.  Within the home, women and girls are subjected to rape and other forms of sexual violence by their husbands, brothers, fathers, uncles and in-laws etc. Outside the home, perpetrators of sexual violence act with impunity due to corruption and/or incompetence, resulting in  dearth of investigations and an even more alarming absence of prosecutions.
Victims are discouraged from reporting crimes of rape due to social stigma. Presently, there are no comprehensive official statistics to accurately establish the rate, incidence and scale of sexual violence in Nigeria and Lagos State in particular.  Government agencies do not make public records of sexual violence or gender-based violence generally and reporting is sporadic, piecemeal and inconsistent.
Decided cases on sexual violence of children and women in Nigeria are very few because of the secrecy and stigma surrounding the issue. When cases of sexual violence are reported to the Police, they are usually reluctant to file charges, especially where the perpetrator is a family member.
Generally, only medical reports from government hospitals are admitted in evidence in the courts. However, the situation is that the process of getting a medical report from the hospital is not victim friendly and there is a lack of specialised attention that should be given to victims of sexual violence.
In many instances, undue delay in receiving medical attention discourages victims from going to government hospitals. The absence of qualified forensic medical examiners leads to unjustified abandonment of potentially successful investigations.
Police investigations rely unduly upon 'evidence to prove of rape' being established during the medical examination of the victim. Where no 'evidence to prove rape' is found, the police investigation effectively ceases.
Given the high prevalence of sexual violence, structural and traditional discrimination against women, as well as societal acceptance of violence against women and children, there is a need to establish a sexual assault centre in Lagos for victims of sexual violence.
Target groups
Women and young girls and female children suffer sexual assault more than men or boys. This does not mean that young boys cannot be raped. So any one that has suffered sexual assault is free to walk into the Centre and receive the needed treatment
Operations at the Centre
The Mirabel Centre will provide 'forensic medical examinations' and other support services to victims of sexual violence. It will serve as a one stop service centre for victims  and provide immediate emergency medical treatment, forensic medical examination, immediate crisis support and on-going counseling  from specially trained counselors.
Expectations
In the short term, we hope to provide quality services to survivors of sexual assault. In the long run, our expectation is to establish the Centre in at least two other locations in Lagos State and  other states in Nigeria. It is  our expectations that other agencies like the Police, social welfare and the Judiciary will work together to prevent sexual assault, provide support to victims and prosecute perpetrators.
How do we check this problem?
At the community level, we need everyone to stand up and take action against rape.  Men need to be involved in the campaign to end sexual violence. We can take steps to reduce the risk of being assaulted. Children should be taught to understand that it is okay to say NO to an uncle if the touch is making them uncomfortable.
Justice
It is also important that perpetrators are brought to justice. There should never be any mediation or financial settlement between victim and  alleged perpetrator unless it is ordered by the court as compensation.
The government should set up a special unit made up of the Police, social welfare, medical practitioners and lawyers. All schools in Nigeria should have sexual assault protocol that clearly spells out steps students should to report any assault incident or rape.