BY GBENGA OLARINOYE, OSOGBO
Former Minister of Petroleum and Energy, Professor Tam David West has given reasons why he preferred former Head of State and the presidential candidate of Congress for Progressive Change CPC in 2011 elections, Retired Major-General Muhamodu Buhari to President Goodluck Jonthan as the leader of the country.
He also explained  reasons behind his constant criticisms of Dr Jonathan's administration despite the fact that the two of them are  Ijaw.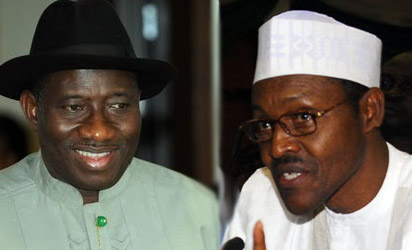 The professor of Virology at the University of Ibadan said the failure of President Jonathan and his lack of focus were reasons why he often criticized him, saying the President has not impressed him since his assumption of office.
Prof. David-West while featuring on a live interactive programme tagged "Guest of the Month" on the radio service of the Osun State Broadcasting Corporation (OSBC)  yesterday noted that President Jonathan lacks the acumen to lead a country like Nigeria.
He said "I don't support people on sentiment and I don't allow sentiment to determine my actions. I only support people who have good qualities and not people who lack good qualities. President Jonathan lacks the qualities of a good leader and that is why I always criticize him."
Prof. West who drew comparison between Jonathan and former Military Head of State and Presidential candidate of the Congress for Progressive Change (CPC) in the 2011 Presidential election, General Mohammadu Buari, stated that Buhari posses better qualities than Jonathan.
His words "If my father were to contest for an election with General Buhari, I would tell him not to waste his time and I would not support him. I would prefer Buhari to my father. So, I prefer Buhari to Jonathan, the same way I prefer Late Chief Obafemi Awolowo to Buari and any other present political leader in the country."
"There is no way any individual can compare Jonathan with Buhari. They are two different individuals with different ideologies and beliefs. Buhari is one leader that is discipline and highly responsible. He is a faithful person and a down to earth man to the core. He believes in fairness and equity. So, Buhari is far better than Jonathan," he added.
Commenting on the continuous unity of the country, the former Minister said "Nigeria cannot break.  The country will remain as one indivisible entity. We can have differences which are often caused by Politicians, but the fact still remains that Nigeria will remain together as one."
He noted that "some selfish politicians are those behind the division of the country, but they will fail as this nation will remain united. The amalgamation of the north and south was to ensure administrative convenience, so the country will remain one."
Also, Prof West observed that the National Assembly is weak in the handling of some sundry national issues, adding that the weakness of the parliament affects the progress and development of the country.
He therefore urged members of the two chambers of the National Assembly to brace up and live up to the expectations of Nigerians in a bid to ensure a virile democracy in the country.