BY ABDALLAH  EL-KUREBE
THE news of Governor Aliyu Magatakarda Wamakko's suspension from the Peoples Democratic Party, PDP was received in Sokoto with surprise.
When in 2007 Wamakko contested the governorship on the banner of the All Nigeria Peoples Party, ANPP, then President Olusegun Obasanjo and many other bigwigs in the PDP saw a failing trip in an election for which they never had a popular candidate.
The PDP wooed and won over Wamakko and went ahead to win the governorship election albeit clandestinely. Ever since, the governor has held the party with all its apparatuses in high regard.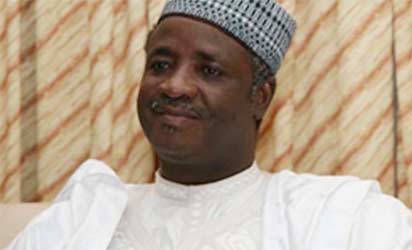 Subsequently, the party has won all elections in the state 100 per cent. As it is today, all councilors, local government chairmen, House of Assembly, House of Representatives members and Senators are from the PDP.
Wamakko's popularity has continued to swell with only minor criticisms from a few opposition parties. Since his entrance into the PDP, the party has not had any major squabbles.
Most opposition political parties in the state have always rallied round Wamakko, raining praises on him and his administration for his policies and programmes.
When Wamakko commissioned some projects, recently, PDP Northwest Zonal Vice Chairman, Amb. Ibrahim Kazaure, urged the people of Sokoto to remain resolute in their support of a governor, whose popularity could hardly be rivaled.
"Whatever happens, I urge you to always remain supportive of who has exemplified himself as 'the Ark of Noah," Kazaure said.
Could any party afford to lose a popular leader such as Wamakko? The decision of the PDP to suspend the governor may pan out as a miscalculation.
Like the PDP did in 2007, some other parties could use the opportunity to swoop Wamakko as a veritable controller of support.
Apart from people-oriented projects, Wamakko directly touches on the lives of the people for which they are ready to support him any time.
An Aide to the Governor who wouldn't want his name mentioned told Vanguard that "the most expensive miscalculation is for the PDP to think of suspending a governor who controls the support of his people."
If the PDP finally boots Wamakko out of the party, it stands the risk of losing elections in 2015 because "any party that the governor joins, we will surely go with him," a Wamakko supporter, Ibrahim Dange, told Vanguard.