By BASHIR ADEFAKA
What can best be described as the return of mayhem in Oyo State politics occurred on Thursday, May 2, 2013.  Attacked were supporters of the state's leading opposition party, Accord, who had staged a reception to welcome defecting members of the Action Congress of Nigeria, can, and Peoples Democratic Party, PDP, into the Senator Rashidi Adewolu Ladoja-led party.
The government of Senator Abiola Ajimobi, the ruling party, ACN, and the National Union of Road Transport Workers, NURTW,  fingered in the mayhem, promptly denied  involvement. But Ladoja says the governor and his party have questions to answer and urged them to stop pre-empting the security agents on their investigations into the issue.  The former Oyo State governor speaks on the incident. Excerpts:
What is your reaction to the attacks?
What happened was that at the venue, we were supposed to hold a ceremony welcoming new members coming from ACN and PDP into Accord Party, we discovered that  the attackers had invaded the place. And, in the course of doing that, canopies, stage, chairs were set ablaze and some destroyed.
It was alleged that the attackers were led to the place by policemen and soldiers under the aegis of Operation Burst, which is the security outfit of the state government.  Did that portend that you did not have police permit for the event?
We sought police permit for the event and we were granted. But, on that day, we discovered that the ACN had another canopy about 15 metres away from the spot where we were to hold our own event. And, in their own case, they wanted to hold the event without any permit and the authorities allowed that  to provoke the supporters of Accord Party.
How did you know that the event they were staging did not have permit?
One of my party leaders, Seriki, asked the police why and they replied that they allowed it to happen because they did not want the crisis  to escalate; meaning that they wanted us to stay side-by-side with them and hold two opposing rallies.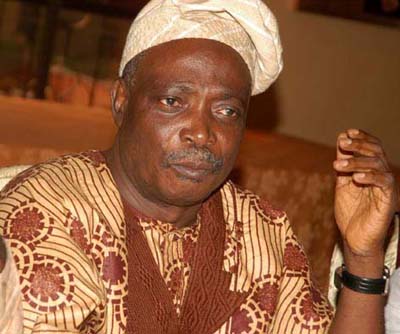 But did your party leaders not let the police realize the implication of  doing that?
Ofcourse  we did tell them. We were supposed to start our rally at 12pm and our stage had been set by 10am. But before we got there, they had set our canopies ablaze and destroyed so many of our things; people were beaten and injured to the point that blood was gushing from their bodies and they made away with about five motorcycles belonging to our members. Our party vehicles were destroyed. They manhandled our members and  policemen on guard including the DPO in charge of that area, Mr. Obaniran.
Having experienced this and you know where it came from, what steps are you taking?
The steps we are going to take? We are law abiding citizens. We were only lucky that policemen were on ground when it happened. Perhaps we would have suffered more and the police saw when they were destroying and burning all those things. It is now left for the security people to fish out these trouble makers and bring them to book.
How do you feel about what looks like the return of mayhem in Oyo State?
Let me correct you, it is not the return of mayhem in Oyo State. It is the continuation of the intolerant attitude of the ACN-led government in this state. They have been like that. They have been very abusive. They have been very intolerant and it is that pattern that you have just seen.
And something of this nature happened a  few weeks ago in Lagelu, where they unleashed mayhem on our members who refused to join  ACN.
And what about that?
They had expected that our members would join ACN but they have remained resolute with us. Therefore, they went to a village there,  ransacked the whole place and beat up everybody. They want to stop the people from declaring for Accord Party.
What has been the reaction of Abuja because this is a security issue?
We know that they are watching, they are not deaf. If they have not read it, they must have heard about it and more so, we are going to lodge our complaint with the higher authorities.
But how could the hosting of a rally attract such magnitude of attack on a people if you, as a person, did not do anything which provoked it?
It was not even a rally, so to say. It was just a reception for those who had resolved within themselves to leave their different parties, the Action Congress of Nigeria, ACN, the People's Democratic Party, PDP, and embrace the Accord Party. And it  was a welcome thing.
As to whether there was anything we did to warrant the various attacks, let me tell you  that it is intolerance of the highest order that is the cause. They are intolerant. They do not want anybody to operate, politically, within the state and it is not possible.
The essence of democracy is freedom of association where you say your own view and you allow me to say my own. Your own view ends where my own starts. You cannot say that because you have your own freedom, my own freedom should be truncated. There is freedom of association and nobody can stop us.
What would you say to Oyo State people who have kept faith with you?
What do we have to say? The attack they did was planned so that we would not go to that place.  But we went there and we had our programme and the new members were welcomed into the party. Nobody can stop us. And we have one record of history that will work against them.
This is Western Region. You heard about some of the politicians of the first republic and what they did then. You heard about how they were terrorizing and oppressing people. What happened to them in the end? They collapsed. You must have been born in the time of NPN. What happened to the tyranny of the ruling party of that  time? It collapsed.
An administration in this state used the transport union. What happened to the administration? It  collapsed. What happened to the Akala administration and its people who terrorised us? They collapsed.
In the same way, a politician, said to be manning the militant wing of the ACN, and Ajimobi will collapse. Take it like that. There is no administration supported by the road transport union that ever survived. This will not be an exception.
It may interest you to know that our attackers were not chased away by the Accord stalwarts. People, themselves, chased them away saying all the nonsense must stop. That is to tell you that we need not start trumpeting what we stand for. People are already aware of what Accord Party stands for. If we now say to the people of Oyo State that this is what happened, it will look as if you want to start coercing them. We do not need that. They are with us and they are joining us as we move on.
With the alleged hands of security men in how the attackers came, how would you describe security in Oyo State ?
It is unfortunate that Operation Burst that was created to prevent crime has now been diverted to promote political interest. We had more of that because, during the  attack, there were two vehicles, OB25 and OB31, that led the trouble makers to the venue where our rented canopies, chairs and stage were set and they did not only destroy those things, they set also set them ablaze.
One would now begin to wonder how soldiers and policemen paid from taxpayers money are used to oppress the legitimate aspirations and yearnings of Nigerians.
This is a case against state police and I can see why they are clamouring for state police. Because if it were to even be the case of state police, they would have gotten rid of us. So, no to state police at this stage.
Where do you go from here?
We are going to make our case to the authorities that these soldiers recruited into the Operation Burst in Oyo State are being used for other motives. It is better government scraps them so that normal policing activities will be returned to the police.
How does this shape the political climate ahead of 2015 in Oyo State?
Accord Party will win in Oyo State; governor, Senate, House of Representatives, everything come 2015. There is no doubt about that. These ACN people are seeing the handwriting  on the wall and that is why they are jittery.If ANPP or any of the mushroom parties was the one involved in the incidence, nobody would talk because they cannot muster anything. But because the ruling party is envious of the progress being made by the Accord Party, that is why they are getting uncomfortable.
Meanwhile, the governor through his aides, the ACN and NURTW have denied their involvement in the attack.
The governor, let me say to him, should not pre-empt security agencies investigations. He should allow the security people to do their job and find out what happened. Just like the story he was telling the people that it was Accord that caused the mayhem, disrupted its own programme and attacked its own people.