BY JONAH NWOKPOKU, SAINTJERRY NJOKU & VERA SAM-ANYAGAFU
The Federal Ministry of Trade and Investment and Sanshui District Bureau of Economy, Science and Technology Development Promotion in China have signed a Memorandum of Understanding, MoU to facilitate the transfer of skills and technologies.
The MoU includes a trade cooperation agreement between many of the factories sited at the industrial park within the Sanshui Economic Development Zones and Nigeria with a promise by many of the processing industries to open offices in Nigeria before the end of the year.
The Minister of State for Trade and Investment, Dr. Samuel Ortom, signed the MoU when he led a trade delegation to the Shanghai province in China.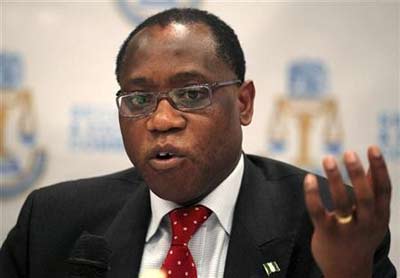 "We are looking at areas where we have comparative and competitive advantage and the areas where we have the raw materials in abundance and lack the technology," he said.
The minister, who noted that plans to achieve technologically sound industrialised Nigeria remained unwavering led other Nigerian industrialists including representatives from one of Nigeria's foremost indigenous companies, DOYIN Groups, Padson Industries Ltd and members from Nigeria Trade Office in Shanghai to attend the business meeting, which was organised by a group known as "Africa Investment Net."
Chinese delegation was on the other hand led by Mr. William Wang, a former director in the Chinese Ministry of Commerce to discuss partnership and business collaborations with leading Chinese companies covering constructions, processing, utilities and agricultural technologies among others.
Dr. Ortom, who was accompanied by Nigerian ambassador to China, H.E. Aminu Wali, said that the country is willing to accept as many investors coming to invest in Nigeria as possible.
He said: "I believe a lot of good things will come out of this, more especially at a time the Nigerian government is looking forward for investment in all sectors of the economy and we are willing to accept all investors coming from China for investment purposes.
"This is what my ministry is doing, to provide for an enabling and conducive environment for investments. This, I believe will go a long way in strengthening the Nigeria-China relationship."
In response, the chief facilitator of the business meeting, Mr. Williams Wang said: "This event is just the beginning of activities which will be held by Africa Investment Net this year to promote investment in Nigeria.
"We want to provide a platform for the matchmaking of projects between Nigeria and China so that Chinese investors will get more information about the investment environment in Nigeria.
"Through years of study and investigation, we think that Nigeria is one of the African countries which has the greatest potentials of development, and also has biggest comparatives of economy with China."