BY OPEOLUWANI OGUNJIMI
Highlife guru, J.Martins seems to be on the move again, as he has succeeded in dragging the likes of Comedian, Basketmouth into the studio with him.
J.Martins is on his way to dropping two mind-blowing singles. The first single titled, Touching Body, is a comic song . He explained that the production of the song stemmed from popular demand by his Francophone friends. It will be a collaboration between himself and DJ Arafat.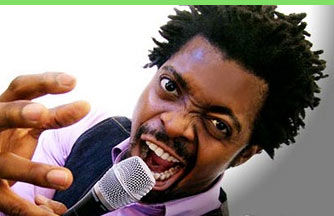 Nkoli  is another song that is popularly on a higher demand by fans. "There's another song from my last album which is called, Nkoli. Many people showed a lot of interest in the song when it was dropped, and the clamour for the video became intense. Now, there's a remix of the song. But we'll be releasing the audio first", he hinted.
Touching Body is relatively a club banger and Nkoli remix, a love song featuring MI, rave of the moment, Phyno and amazingly, Basket Mouth. Nkoli is rendered in smooth and soothing Igbo lyrics but with conjecture of mesmeric raps from two of industry's front-liners.
Speaking on the singles, J Martins said, "two audios are coming out this month, thereafter a video will follow suit in June. Of course, we will shoot part of the video in Lagos and we're also going to shoot in the United States. I'm bent on giving my fans something unique."