London – The family of British soldier Lee Rigby, who was hacked to death in London by two Islamist extremists, praised their son as a "hero" during an emotional news conference on Friday.
"What can we say about Lee, our hero? We are so proud of Lee," said stepfather Ian Rigby.
"We would like to say goodnight Lee, rest in peace our fallen soldier, we love you a lot and words cannot describe how loved and sadly missed you will be."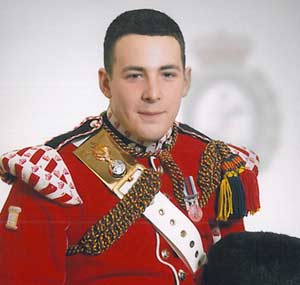 Police have arrested four people in connection with his death, including two men aged 22 and 28 accused of hacking him to death.
The two, who were shot by police after the attack in the London suburb of Woolwich, are in stable condition in hospital.
The soldier's wife Rebecca, mother to their two-year-old son, said: "You don't expect it to happen when he's in the UK. You think they're safe."
The last text message to his mother Lyn read: "Goodnight mum, I hope you had a fantastic day today because you are the most fantastic and one in a million mum that anyone could ever wish for.
"Thank you for supporting me all these years, you're not just my mum you're my best friend. So goodnight, I love you a lot."
The murder has sparked fears of copycat attacks and violence by right-wing extremists against Muslims. (dpa/NAN)