BY Emma Amaize & Akpokona  Omafuaire
WARRI—FOUNDER of Niger Delta People Volunteer Front, NPDVF, Alhaji Mujahid Dokubo-Asari, has said that he was ready, bullet for bullet, for those who want to stop President Goodluck Jonathan in the 2015 general elections.
He spoke in Warri, Delta State, weekend, just as the founder of Oodua People's Congress, OPC, Dr. Frederick Fasehun, said  nobody can stop President Jonathan from contesting for a second term in 2015,  assuring that the South-West geo-political zone would support him.
Both  spoke at a memorial public event in Warri,  for the late Ijaw hero, Major Isaac Adaka-Boro.
Dokubo-Asari said: "We have to demand for what belongs to us. 2015 is not about Jonathan, but about our destiny. If you allow them, they will crush us when they come. I am ready for them, bullet for bullet."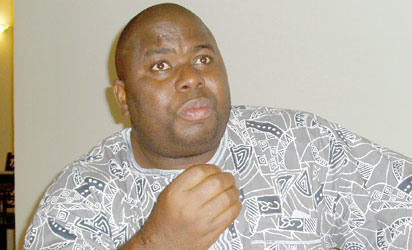 He said the battle line for self- determination had been drawn, as the people of the region would no longer accept being second-class to the people of the North.
"The battle line is drawn, if our representatives in Abuja are trading off our destinies, we will not accept it. The enemies are at the doorstep waiting to pounce. Having Niger Delta Development Commission, NDDC, ministerial and ambassadorial positions are not enough, we want to control our resources.
"When the enemies come with their gun to shoot us down, I will also hold a gun to fight back. The day will come, they will come for us, there is no sitting on the fence. When they come, they won't differentiate between Urhobo, Ijaw, Itsekiri, Isoko, Anioma, Edo, and other ethnic nations."
Fasehun,  OPC leader decried the call for Dokubo-Asari's arrest, over his comments on Jonathan's re-election, saying those calling for his arrest were misguided.
He said: "Since the constitution guarantees Goodluck Jonathan two terms, which Jupiter can deny him the privilege?  Those who condemn Dokubo for his statement, where were they when some highly placed individuals swore to make Nigeria ungovernable should Jonathan win the presidential election in 2011?"