SEBASTINE OBASI
"After years of talking about it, we are finally poised to control our own energy future. We produce more oil at home than we have in 15 years. We have doubled the distance our cars will go on a gallon of gas, and the amount of renewable energy we generate from sources like wind and solar – with tens of thousands of good, American jobs to show for it. We produce more natural gas than ever before – and nearly everyone's energy bill is lower because of it. And over the last four years, our emissions of the dangerous carbon pollution that threatens our planet have actually fallen."
These were the comments of United States President Barack Obama during his State of the Union Address, on February 12, 2013. He was reacting to the various feats achieved by his country in the last decade to reduce dependence on imported oil and gas due to increased local production.
Obama was also alluding to the huge success recorded by the U.S. in the fledgling unconventional discoveries otherwise called shale gale, which have sent threatening signals to other oil producing nations.
While Obama's comments were comforting to the Americans, with regard to energy self sufficiency and reduction in huge capital flight on account of fuel imports, the exporting countries have become jittery.
Nigeria, in particular, which exports about 10 percent of its crude to the U.S. is weary of the loss of that quantum of its market share, forcing the Federal Government and oil companies to begin to re-strategise on finding new markets for their products.
Notwithstanding the high demand from Asia, the loss of the American market is fast becoming a big issue, not only for Nigeria, but also for the international oil market, which is denominated in American dollar.
The American Revolution
In recent years, the U.S. has placed more emphasis on finding enduring solutions to its ever increasing energy demand. In a bid to attain self-sufficiency in that regard, the country has been promoting what has come to be known as the "American shale revolution, or what is regarded as unconventional discoveries, a development that has sent shivers down the spines of oil-dependent economies such as Nigeria.
Acknowledging the challenge posed by these new unconventional oil and gas discoveries, Mr. Andrew Yakubu, Group Managing Director, Nigerian National Petroleum Corporation, NNPC, in his presentation at the Nigeria Oil and Gas conference, NOG 2013, held in February, in Abuja, noted that Nigeria is mindful of the threats posed by shale gas on the energy mix.
Although the country is not caught on the wrong side of the energy mix, Yakubu said, "There is no doubt that shale gas has come and is with us. We also know that it is posing a challenge to the oil and gas activities in Nigeria. With the coming up of shale gas, there has been a drop of pipeline imports from 16 to 12 percent, while shale gas has grown from 8 to 32 percent and LNG import has dropped from 3 to 1 percent, which is mainly Nigerian LNG.
"There is no doubt that shale gas is a challenge to us. With the various energy mix and shale gas continuing to grow and contribute significantly to the global oil supply as we have seen, of course it will challenge our own oil and gas. Currently, U.S. is leading with about 33 percent of onshore oil production which is expected to grow to 51 percent by 2040."
Competition gets tougher
While Yakubu tacitly acknowledged the impending threat, Mr. George Osahon, President, Nigerian Association of Petroleum Explorationists, NAPE, however, argued that the "threat" of the revolution is heavier on competition.
"I don't see too much of a threat by the definition of the word, because threat means anything that would prevent you from doing your job. In terms of competition, yes, you might have issues being able to compete effectively, because this is a game changer as far as we are concerned in the oil and gas industry.
"A country like the United States was producing sub-optimally before… But all of a sudden, they are coming up with enough oil and gas to be able to meet partly their own utilisation. Also, some companies in the United States are actually planning to establish LNG plants for export. In that case, there is a competitive threat to conventional oil and gas producers," he said.
According to Osahon, every industry attracts competition, but the important thing is how to adapt to such competition, as well as the changes that come with it. "Every industry would have competition.  And we should not lose sight of that competition. On our own part, what we need to do is to determine how we need to go forward from here. There would be several changes in the industry.
"Shale gas is what we are seeing today. Nobody knows exactly what we will see tomorrow. We must be prepared in terms of the fiscal regime that we will come up with, in terms of the way our operations are carried out, in terms of the regulatory framework, in terms of everything that has to do with the oil and gas industry. We should be prepared and be flexible to react to such changes," he said.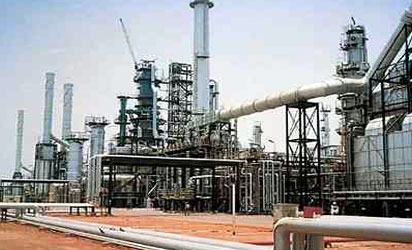 Osahon also said that since Nigeria already had the infrastructure and resources in the conventional oil and gas terrain, it should concentrate on that for now and manage its resources judiciously.
Time to buckle up
For Emeka Okwuosa, a legal practitioner and oil and gas consultant, the unconventional discoveries is a wakeup call for Nigeria to address the decline in its oil and gas export.
"Recently, with the discovery of shale gas and oil by the United States, we have noticed a huge decline in Nigeria's crude oil export to the U.S. from about one million barrels per day in December 2009, to less than 352,000 barrels per day, as at February, 2013. This amounts to about seven percent loss of the U.S market, from a region that was the largest importer of Nigeria's crude. This is a wakeup call to Nigeria, because it is very huge decline," he said.
Like Osahon, Okwuosa also argued that in view of the prevailing market circumstances, policy tie back might be the life line for the country, and stressed the need for the National Assembly to pass the Petroleum Industry Bill, PIB, without further delay, so as to cushion the effects of the decline in export. "What does the future hold? First things first, I feel we have to pass the PIB. At the moment, we have huge billions of dollars of investments not coming to Nigeria because of non passage of the bill.
To be precise, $66 billion in deep water investment has eluded Nigeria. So, we have to pass the PIB, so as to leverage on these investments. So that even if there is a decline in our exports to the United States, we can still make up from other investments in the oil sector.
"Two, we have to find a way of leveraging on our own position as well. If the imports to the U.S are declining, then we have to look for other buyers of our crude oil, so that the decrease will not affect our economy negatively," he said.
Diversification of the economy imperative
In addition to these, Okwuosa also called for the diversification of the economy. "We have to diversify our economy from being oil dependent to other sources of income generation streams, like agriculture and solid minerals. Otherwise, the ripple and multiplier effect of our reliance on crude oil export to the U.S will be devastating to our economy.
Corroborating Okwuosa, Mr. Femi Olarewaju, a geologist and researcher with the Centre for Public Policy Alternatives, said in terms of market share, Nigeria is already seeing a decline in its oil export to the United States as a result of shale gas and oil.
He said, "I think the challenges are even bigger. This decline is going to continue, as nations start to define their own energy security. Now, what is there for Nigeria? Nigeria should diversify. As this decline continues, Nigeria has to get serious about spending the resources that exist and then diversify."
On whether Nigeria should embrace the new discoveries, Olarewaju said the important thing is using what we already have for the benefit of the citizenry. "We have to pause for a minute and ask ourselves, what do we really have? How well are we using what we have? Where do we go from here?  We have coal in abundance in Nigeria for example, but we are not making good use of it.
"It is not part of our energy mix, whereas in a country like the U.S., coal is at the hub of their electricity generation. We need to know, what does energy security mean for Nigeria? Until we have our clarity on that it will be difficult to say that ok, it is shale oil or shale gas, develop this field or that field," he said.
Similarly, Mr. Dimeji Bassir, Vice President Operations, Ofserv, an oil servicing company, said that the onus is on Nigeria to know how to address the threats arising from shale gas and oil.
"Whether Nigeria likes it or not, the minute the U.S. becomes energy secured, there is no incentive to import or buy any sort of gas or oil.  And it is interesting because for the first time in recent times, the U.S. has become a net exporter of natural gas – a situation that has already rocked the dynamics of the global LNG trade, whereby a lot of LNG plants in Africa, Australia, and Qatar, were primarily established for the purpose of shipping LNG to the United States for domestic consumption.
"A lot of LNG re-gasification terminals that were built along the coast of the U.S., in Louisiana, and those other places are today not going to be functional, because now the significant contribution of shale gas has provided a form of security for the U.S. Whether Nigeria can cope with it is for Nigeria to figure out," he said.
Bassir also said the prediction that US would surpass Saudi Arabia in oil production by 2020, implies that the country would be self-sufficient in no distant time. "That poses a very significant threat and challenge to Nigeria as a country. It shows that our entire dependence on foreign exchange revenues and the significant contributions of oil revenue to our GDP has to be somewhat diversified. We will need to deliberately develop other sources of energy," he said.
For Humphrey Onyeukwu, President, Lagos Oil Club, "The shale gas revolution in the US and other Western countries has become a major game changer in the global energy mix and of major concern to Nigeria's economy that is heavily reliant on hydrocarbons as its major source of revenue."
The recent oil and gas revolution in the United States has created huge uncertainties for the international gas markets with ominous implications for Nigeria's oil and gas exports," he said.
He noted that Obama's last year's declaration that America has a supply of natural gas that can last nearly 100 years, should no longer be taken with a pinch of salt.
Onyeukwu's comments echoes the U.S. Consulate's position that Nigeria took measures to keep it competitive in a global market.
At the March edition of the monthly interactive session of The Lagos Oil Club, a senior official of the United States Embassy, said it is difficult to predict where oil prices are headed, but that Nigeria remained vulnerable to crude oil price declines.
The envoy, who wished to remain anonymous, said for Nigeria to remain competitive, the country must pass an investment-friendly PIB, commercialise the natural gas sector, increase transparency and good governance, and address security.
He added that the country must also diversify the economy to shield against oil price shocks, invest in public goods – infrastructure, education and health, to create an enabling environment for economic growth.
Revolution implications
Furthermore, the U.S. Energy Information Administration, EIA, noted that the U.S., Nigeria's major crude oil export destination has found path to energy security through shale oil and gas.
The data below brings home the reality of the game changing:
?    Shale gas production rose four times between 2007 and 2010 – gas output up by 20 percent in 5 years, and U.S. becomes world's biggest gas producer.
?    Local gas prices have plummeted – America's oil production up by 1/3 in 4 years to 7 million bpd and the import bill has dropped
?    Demand for Nigeria's oil from U.S. declines.
That is not all. The EIA said although total crude imports to the U.S. are falling, imports from Nigeria in particular, have declined at a steeper rate.
The EIA also stated that over the past nine years, the US has imported between nine and 11 percent of its crude oil from Nigeria. Between 2011 and 2012, averages of 800,000 bpd of crude or 33 percent of Nigeria's crude exports were sent to the U.S. making it the fourth largest foreign oil supplier to the US.
However, import data for the first half of 2012 showed that Nigeria's crude was down to a five percent share of total U.S. crude import. The figure is expected to fall by over a quarter in 2013, from 800,000 bpd in 2012, to as low as 580,000 bpd through 2013.
The main reasons underlying this trend, apart from the new found shale, are that some Gulf Coast refiners have reduced Nigeria's imports in favour of domestically-produced crude.
Specifically, two refineries in the U.S. East Coast, previously significant buyers of Nigerian crude, were idled in late 2011. This year, crude oil shipments from Nigeria to the U.S. have declined from 75 percent cargoes in January to 59 cargoes in March.
Furthermore market reports revealed that there were unsold overhang of 21 out 65 cargoes in February. All these are despite the fact that Nigeria's premium grades of sweet and light crude are usually very much in demand because of its very low sulphur.
In its monthly energy report released in March, the EIA said the U.S. will produce more oil than its imports beginning late this year for the first time in 18 years. The projected change is primarily attributed to rising U.S. crude oil production, particularly from shale and other tight rock formations in North Dakota and Texas.
In fourth-quarter 2014, monthly crude oil production is forecast to top eight million bpd, while net crude oil imports are expected to fall below 7 million bpd. The gap between monthly U.S. crude oil production and imports is expected to reach 2 million bpd by the end of next year, according to the EIA's March 2013, Short-Term Energy Outlook.
Global outlook
The gains in U.S. crude production as well as that of Canada, have softened global prices and cut into sales by the Organisation of Petroleum Exporting Countries, OPEC, which for decades, remained the dominant power in world energy markets.
Early March, OPEC, which accounted for around 35 percent of world supply in 2012, raised its expectation of production growth by non-OPEC suppliers in 2013 by 11 percent to 1.0 million bpd, with the growth mainly coming from North America.
"As in the previous year, US oil supply in 2013 is expected to achieve the highest growth among all non-OPEC countries," the report said.