By Charles Mgbolu
…says E.M.E is still family
Ayodeji Ibrahim Balogun (Wizkid) will no longer be just a singer and song writer but a record label boss as he floats his new music label Starboy music.
Wizkid told Silverbird TV entertainment presenter Yvonne 'Vixen' Ekwere at Iyanya's album launch held last weekend "Starboy music is actually my little baby. It's something I've been nurturing for a while now. I've always wanted to do this, so I'm really excited".
Wizkid promised to sign new acts to the label. ''I have great acts I'm going to be putting on through Starboy Music, so please continue supporting me and I'll never let you guys down.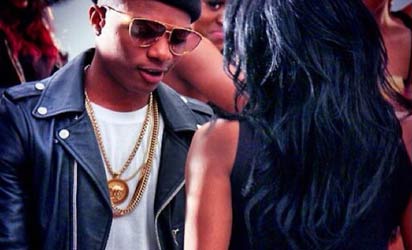 Wizkid made interesting comments when asked on his current relationship with former label E.M.E "We're still cool, EME is still family, most definitely', he answered.
Last month, Wizkid dropped the bombshell that he was leaving E.M.E, the label that threw him in stardom to "start all over again."
No one has been able to ascertain the reason for the fracas even though there is wide speculation that the terms of his contract with E.M.E is the culprit. But unlike the case of D'banj and Don Jazzy during the Mo'hits war when interviews from both sides had substantially cleared the air neither Wizkid nor E.M.E is yet to speak to the press on the issue.