By SOLA OGUNDIPE
ONE of the international goals and strategies related to elimination and prevention of HIV infection in infants and young children as set by the United Nations General Assembly Special Session, UNGASS, in 1996, was reduction of infant and child mortality rate by at least one-third by 2010.
Specifically, the UNGASS mandate was reduction of the proportion of infants infected with HIV by 20 per cent by 2005, and 50 per cent by 2010.
Towards achieving these goals, it was recognised that prevention of HIV infection in pregnant women should be part of a comprehensive approach both to HIV prevention and care for women and children on one hand, and to maternal and child reproductive health services on the other. Also recognised was the reduction of HIV transmission during breastfeeding.
Breastfeeding is normally the best way to feed an infant, but it isfact that HIV transmission can occur through breastfeeding.
An HIV positive mother can transmit the virus to her baby during pregnancy, labour or after delivery. Data show that maternal- foetal HIV infection varies between 15 to 30 per cent in the absence of any intervention and breastfeeding, but increases by another 15-30 per cent if such babies are breastfed without intervention.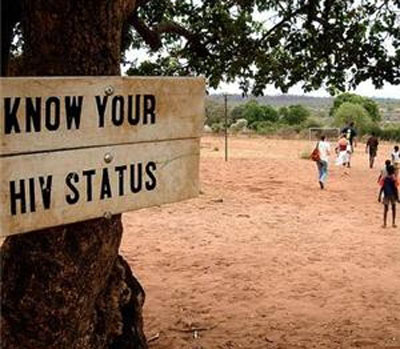 Research show that prevention of mother-to-child transmission of HIV is a public health responsibility especially in a country like Nigeria where there is a relatively high rate of HIV infection among pregnant women. Hence, the recognition of supporting optimal breastfeeding approaches.
Nevertheless, a major challenge of HIV prevention, control and management is the issue of infant feeding. To put issues of general guidance on HIV and infant feeding into practice,  the World Heath Organisation, WHO, the UN  and other stakeholders, designed the  Revised Guidelines for HIV and Infant Feeding.
Policy decision
When it was released, this document aimed to provide information on issues to be considered in relation to infant and young child feeding in the context of HIV, and to highlight areas of special concern on which policy decision needed to be made.
Targeted at policy and decision makers, the guidelines in question contain an overview of international policy, goals and guidelines as well as background on HIV and infant feeding and the current recommendations for HIV positive women.
Among other major considerations related to different feeding options, was the strategic approach towards development or revision of national policies on infant and young child feeding, with and incorporation of HIV component. Issues to be highlighted include the provision of free or low-cost infant formulae; suggestions for protection, promotion and support of appropriate infant feeding in the community particularly at the grass roots and other key issues supporting HIV -positive women in their infant feeding decision.
Worldwide, increasing evidence indicate that strategies and intervention for the prevention and elimination of mother to -child transmission of HIV are effective.
The prevention and elimination of mother to -child transmission of HIV, comprises the primary prevention of HIV infection and unwanted pregnancy as well as transmission of HIV from an HIV positive mother to her baby.
Research shows these are achievable through voluntary counseling, testing and administration of Nevirapine – an anti Retroviral drug. Provision of infant feeding options including breast milk substitutes as well as follow-up counseling, top the list.
Nigeria has been part of this historic movement and essentially, the goal of the PMTCT and eMTCT project  is to generate information for formation of a national policy and implementation of guidelines for a comprehensive PMTCT intervention.
True, not all children born of HIV positive mothers become infected with the virus. Estimates show that about 85 per cent of infants and children living with HIV get infected throughtheir mothers.
But one of the reasons why children living in Sub-Sahara, Africa are particularly more vulnerable to HIV infection is because African women are more likely to transmit the virus to their children than their European counterparts, probably as a result of differences in the way of management of pregnancies.
In the country today, HIV transmission still constitutes a threat to gains of immunisation and improved child survival, regardless of integration of the components of HIV Counselling and Testing,
Mother-to-child transmission yet accounts for most HIV infections in children under the age of 15 years. Nigeria with a national HIV seroprevalence rate of 4.1 percent has the second highest HIV burden in the world after South Africa and is the country with the largest number of unprevented childhood HIV infection.
Worse still, less than 20 percent HIV-infected pregnant women have been  reached with PMTCT interventions. Evidently, there is an unmet need for PMTCT services in Nigeria. What this entails is the need for universal incorporation of voluntary HCT  antibody testing and counseling into routine antenatal care services, while providing prophylactic antiretroviral drugs such as Nevirapine to HIV-positive pregnant women and their babies.
The global message is that ensuring availability of safer obstetric practices in public and private health institutions and provisions for counseling and support services for informed decisions on feeding for mothers and their babies remains crucial.
So also is the promotion of exclusive breastfeeding upwards of one year in HIV-positive women and women of unknown HIV status and comprehensive follow-up care and support to HIV -positive women, their infants and families.
By developing policies and programmes to reduce vulnerability  to HIV infection, as well as providing information about HIV infection in infants and young children, and addressing cultural and social factors that condone risk of HIV transmission. Nigeria would be well and truly on the path towards achieving the UNGASS objective.