By CHRIS OCHAYI
The National Population Commission, NPC, plans to spend N800 million on the conduct of 2013 Nigeria Demographic and Health Survey, NDHS. The exercise is aims to  collect data for assessment of demographic rates particularly fertility, infant and child mortality at the national level and also among the urban and rural populations.
Chairman, NPC, Eze Festus Odimegwu who disclosed this at the Commission's Headquarters in Abuja, said fieldwork for the NDHS 2013 will take four months starting from February 15 to May 30 in six zonal centres.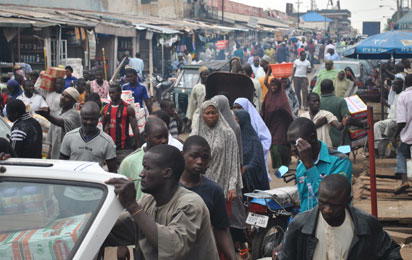 The zonal centres include South West zone which has Lagos state as it centre, South East in Imo State, South South in Akwa ibom, North Central in Nasarawa State/FCT, North East in Gombe and North West in Jigawa State. Odimegwu added that all other states will start  February 2013.
He also said adequate security arrangements have been put in place to ensure the safety of personnel involved in the conduct of the exercise.
Odimegwu who is represented by the Federal Commissioner representing Enugu state at the Commission, Dr. Festus Uzor, noted that, "effective management of Nigeria's population for sustainable development requires collection, processing and dissemination of demographic data not only through periodic census but also regular surveys and registration of births, deaths and migration.
"Such regular collection and dissemination of demographic data ensures that detailed and up to date information on the characteristics of the population are available for planning purposes."
The NDHS is a national representative survey designed to provide information on the demographic and health status of the population. It provides detailed information on the levels and trend of fertility, family planning, maternal and child health and STIs/AIDS in the country..