By Soni Daniel
Abuja: The National Judicial Council last night renewed the appointment of Justice Zainab Bulkachuwa as the Acting President of the Court of Appeal for another three months.
Under the law, the appointment of Bulkachuwa was to expire on Friday this week.
The renewal of Bulkachuwa's appointment formed part of the major decisions taken by the NJC, at its meeting presided over by the Chief Justice of Nigeria, Justice Aloma Muktar.
The NJC also recommended the immediate and compulsory retirement from the bench of three judges it has been investigating over corrupt-tainted and controversial verdicts that have tended to ridicule the Nigerian judiciary in recent times.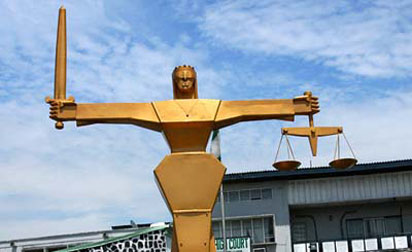 The affected judges are: Abubakar Talba, Charles Archibong and Thomas Naron.
Vanguard gathered that while Archibong was penalised for his role in case against the former Managing Director of Intercontinental Bank, Erastus Akingbola, Talba was disciplined particularly because of the recent light sentence he handed self-confessed pension thief, John Yusufu and the controversial bail he granted a woman who allegedly killed her husband foe taking another wife.
Naron on the other hand is said to be facing the tough disciplinary action of the judicial body because of his implication in the Osun Election Petition Tribunal of 2007. The embattled judge is believed to have been compromised by some politicians to give a ruling that was later reversed by the Appeal Court, paving the way for the emergence of the current governor, Rauf Aregbesola.