Dr. Olufemi Faniyi is a Veterinary Medicine graduate of the Usman Dan fodio University, Sokoto with  Diploma in Poultry Husbandry, Feed Manufacturing and Hatchery Management from the world famous Barneveld (IPC Livestock) College in Holland.
He is the Second Vice President of the World Poultry Science Association, Nigeria branch, the National Vice President of the  Poultry Association of Nigeria  and the immediate past chairman of the body in Ogun state.
In this interview with JIMOH BABATUNDE, he shares his views on the country's  agriculture and the poultry industry concluding that the government needs to do more than the current 'noise'.
Here is an excerpt.
On the assessment of the agricultural industry in the last one year
It has all been noise and that is exactly what it is. Noise in most cases is nothing useful and that is what it is all about. Unfortunately, despite the best efforts of the current minister, in my opinion, only very few part of agriculture has actually benefited.
I can name those areas that have benefited as rice, cotton, and fertilizers. Largely speaking, agriculture in its broadest term is still not enjoying what the noise is worth.
Let me give you some example. The Commercial Agriculture Loan that was instituted by the Obasanjo regime has been discontinued. It was a single digit loan for large commercial farmers.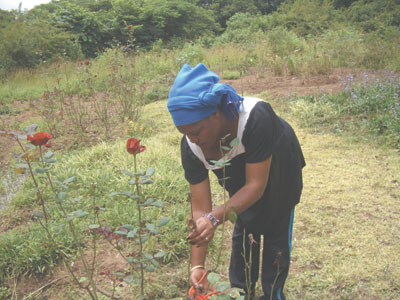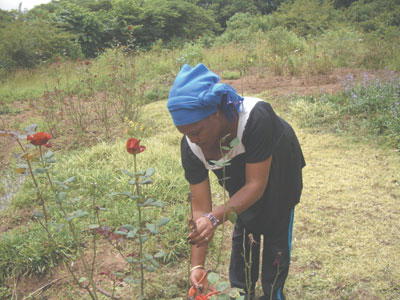 Even with that program itself, farmers  were not that  happy as it excluded  a lot of people, because  farmers  need to have assets worth over N200million or  N300million, I am not too sure now excluding land , so it means  your land is not valuable and the most valuable thing a farmer has is his land .
If you  are excluding land from his valuation, you are already taking a big slice of his valuation , so it affected a lot of  farmers.
Though, it has now been discontinued, there is another one called the Nigerian Incentive-Based Risk Sharing System for Agricultural Lending (NIRSAL).
Honestly, I don't even understand it. As I am talking to you, I don't know of any farmer that has assessed it as the program is not clear. I was in Abuja when it was launched, but was more confused than before the launch.
The very simple thing that people do all over the world is to register genuine farmers. Visit their facilities, look at their track records, give single digit loans and give them healthy moratorium.
If for example, I do oil palm, I have 90 hectare of oil palm farm, this is my fifth year and just getting first oil that is in commercial quantity, before then it was just trickle. If I get a loan, obviously it should be something that will give me between three – four years moratorium.
For chicken farming, you are looking at about two years, depending on what you are doing.  You don't give somebody in agriculture three – four months moratorium. At that stage he has not even finished putting infrastructure on ground.
Let me say this clearly, we are not asking for hand outs, we are not asking for free funds. This is a business, we are just asking that you make the environment friendly for us by providing assess to loans for genuine farmers, provide extension workers to go round to lecture people on latest technology.
I think by the time they review properly the GDP of this country, they will discover that agriculture will start falling in terms of 40% it is contributing to GDP, because people are getting disenchanted as most of us are not operating at full capacity, because of the uncertainty of the agriculture business.
The best thing is to look at the farmers, register them, look at their proven records  and give them moratorium .
They talk of registering farmers, nobody has registered me, I am a farmer. I cultivate cassava and palm oil, nobody has registered me. Luckily, I know people in the ministry, whenever I tell them, all they say is that we will get there.
I am sure if they are going to give their GSM phones tomorrow, I am sure they are not going to give me, because I am not on their data list.
On government claims to have given palm seedlings to farmers
Nobody gave me any seedlings, nobody came to me and I am in major oil palm plantation area in  Ipokia Local government area of Ogun state.
Major personalities in this country have oil palm plantation in this area. You will not believe it that most of us get our machinery from Benin Republic.
We buy machinery to crush our oil, it tells you in a simple manner how things are. The government has a tractor which you can hire. In that place, the government has just one tractor. We all have to queue to have this one tractor and it is so exorbitant. They charge about  N50, 000  per hectare.
On the prospect for agriculture this year
I am not very confident that there will be any remarkable change. I am aware there is going to be an increase in the price of food, for example as I am speaking to you now, a ton of maize delivered to me in my farm is about N65 per ton and this is January.
What happened is that once they harvest and it dries up by November to December price is at its lowest and gradually picks up. It picks up in June. So last year, the highest price was say N62 and that was June. This is January and already N65.  So, you can imagine what happens in June when the grain stocks start finishing.
Don't forget we had  flood in some part of this country last year , though they said they had harvested maize before the flood, but tell me if people don't have rice , cassava, the pressure will be on the available  crops.
If the government says there will not be food scarcity as there are some food items that were not affected by the flood, it is not very right because if you can't get local rice to eat, you will naturally move to what is available for you to buy
On the relationship between maize and poultry feed
It does have a relationship. Let me give you an example, six years ago, a bag of layer mash was N920 , I was selling a create of egg for N600, but today  the same bag of feed is N2200 and yet, I am selling my egg for just N650 per create.
Look at the wide gap in the feed and the difference in price of egg, so what does that tell you. The challenge is that most of us have invested so much in the business that it is difficult for us to pull out. That is why I said most of us are scared of putting our money back into the business, which is not good for agriculture. I should be able to re-invest in my business.
This is a clear example and yet you can not increase the price of egg because the people don't have purchasing power. The truth is that in scale of things, people will buy garri, oil, yam and if there is money left, they  buy egg, but if not no egg.
The price of pepper can rise from N2000 to N6000 per basket and people will buy, but you can not do that with egg. Six years ago, we were buying maize for N20, 000 per ton and now it is N60, 000 per ton. And yet egg is still the same price.
On the desirability of introducing 10% cassava in our livestock feeds
Some of us have used cassava in our livestock feeds, but there are two main challenges. There has not been enough research done on it, so that you know exactly how and when to use it.
Secondly, I am aware that the  National President of poultry farmers went to a summit of cassava growers in Abuja and told them to deliver to him about 5000 metric tons of cassava chips , but they could not deliver because we are competing directly  with human.
As long as you are competing with human consumption, it will not be very viable. So that is the challenge, so, it is not as readily available as we are made to understand and the price it will come to the chicken farmer will not be palatable.
On to export eggs and day old chicks to Nigeria neighbors
When Nigeria had  the bird flu outbreak many years ago, there was a ban on poultry animals from Nigeria. We have seen become AI free, but yet, due to politics that ban has not been lifted. So it limits us.
I used to sell about 20% of my eggs to Benin Republic, I cant do that again legally, except I start smuggling. There are people who are producing day old chicks that we can not consume all in Nigeria, but we cant export.
The challenge is that these people in Benin Republic are not producing enough for themselves, they are importing from France. You can imagine a situation where there are excess by your next door and you can't buy but have to go to France.
So, we have been asking government to make more concrete steps to have this ban lifted and we can begin to export. So, we need to go back to that. Brazil export chicken worth more than six billion dollars annually , so what are we saying. We can do that but we are not doing.
On the commercial poultry value in the country today and way forward
I want to work with the figure from the Animal Science Association , I think they are estimating 25million commercial lay hens in Nigeria, I am not sure of the broiler figures. We have more chicken at the back yard. The truth is that the rural dwellers are not dependent on poultry farmers to consume eggs or chicken. They have more holdings than commercial farmers.
What we have in the non- commercial setting is much more than we have in the commercial setting. The other thing is that the people who can afford to eat egg are the elites and these are the people running away from cholesterol. Though, they are ill informed.
In Ghana, it is not like that as they feel their meal is not complete without egg or chicken. We need to service the Ghanaian market , a big advantage if they will lift that ban as their poultry industry is not doing well right now.