By Emma Nnadozie
Palpable fear has gripped residents of the University town of Nsukka and its environs following massive killings recorded in the past two months in the area.  Reports said before the latest brutal attacks and killing of some prominent indegenes of the area, pockets of criminal activities and kidnapping were recorded.
The situation took a frightening dimension on December 27, 2012 when a United States based Financial Economist, Ogbo Edoga, was mowed down by yet-to-be identified young men who accosted him in his village, Aku, Igbo-Etiti Local government Area. Before his brutal demise, he was among a select-group of Nigerian professionals from the University town in Enugu State based in far-away United States clamoring fort a better medicare for the their people at home.
They formed what they called "Nsukka Professionals in US" and embarked upon fund raising for the construction of an utra-modern medical  diagnostic center in their town.   For years, they have been tasking themselves and raising funds for the project.  Then in December 2012, the professionals decided to come back home and actualize their pet project.
They all trouped back to Nsukka for a formal launch slated for December 29.
In the early hours of Wednesday preceding the D-day, tragedy struck.,  Ogbo Edoga, 56, one of the prominent member of the group and an arrow head of the project from inception was slain by unknown gun men, just about 30 kilometers from Nsukka main town.  The victim had gone to his village to see both his aged mother and twin sister, a  lecturer in one of the prominent Universities in USA, Dr. Dymphna Ugwu-oji, when he met his untimely end.
Three unidentified young men accosted him in front of the residence of one of their brothers and shot him dead, pointblank ,with an AK 47 assault rifle which penetrated through his anus and pierced his innards.     His assailants later escaped with a vehicle they snatched from a retired official of the DSS who was seen in front of the house as they were fleeing from the scene.
They abandoned their own vehicle which was later driven to the local police station by the embattled DSS official.
Almost two months after the heartless killing of the the returnee, the Police in Enugu has not come up either to re-assure residents of the area of their safety or disclose their findings.  Rather, rumor had it that they carried out random arrests and later released them.
One of the relations to the slain returnee who simply identified himself as Anthony told Crime Alert  "after our brother and breadwinner was brutally killed, the first shocker we received was that some police officers from Ogbede, the local station, came to our house to chastise us for allowing the victim go to the bank and also visit a bureau- de -change without escort and we were all wondering how they came to know that he visited those places-which he actually did before Xmas.
Secondly, some of the personal items the fleeing killers dropped like his Sim cared and passport which were deposited with the police were not returned to us.  In fact, we were thrown into deep sorrow when we heard from police sources that the First Information  Report (FIR) given by the local police to their headquarters in Enugu was that the slain Economist was a victim of cultism. On hearing this, the nonagenarian mother collapsed and we battled  for days to revive her.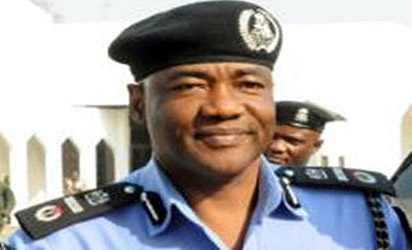 How can somebody that had spent almost all his adult life in USA, who did not even attend any higher institution in Nigeria be tagged a cultist?
Incontestable posers
He came back last December after almost ten years  Worst still, and these are very vital incontestable posers to the local police, why did they not mount the two check points which they normally do on every market day along the major road that leads to our village?  His killers escaped unchallenged through that route.
Secondly, while the killers were still inside the compound after shooting him to death, one of our relations that escaped from the compound alerted the local police immediately but they insisted he must come personally to their station to make statement before they will come to the scene.  We also thought that the family deserves to know the efforts police is making towards fishing out his killers but since then, we all have been kept in the dark while all those that also came back for the season fled back to base.
…To be Continued on Monday