By Solomon Nwoke
AFTER their superlative performance in the ongoing  Africa Cup of Nations quarter and semi final matches, former internationals, HenryNwosu (MON)andMutiu Adepoju  are firm in their beliefs that the Super Eagles are potential winners of the trophy.
The duo in separate chats with Saturday Vanguard sports congratulated the players and their coaching crew led by Stephen Keshi for their superb performance in the last two matches played.
Nwosu, a former Eagles' captain and a member of the 1980 winning squad, expressed his optimism that Nigeria would cross the final hurdle when they face their Group C rivals, Burkina Faso.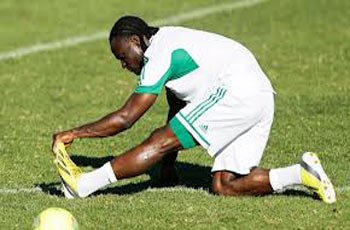 He said, " It was a good game against Mali. The Super Eagles have done well so far, but they played more of individualist  game than team work against Mali in the semi final. This is not good enough for us. They have to play as a team and not as individuals.
We played our best game against Cote d'Ivoire  and I will expect them to replicate it in the final against Burkina Faso. They should be more determined, focused and start from the blast of the whistle to attack the Burkinabes and should not relent.
If they do so, I see the them lifting the Cup. "I have always believed that Nigeria will go far in this tournament and they are now proving it. Burkina Faso, I do also know,  will come out smoking but with good officiating, the cup is ours by God's grace".
Also speaking,  a member of the famous 1994 squad, Mutiu Adepoju was full of praises for the Eagles on their outstanding feat.
According to him, "beating Mali by the goal margin of 4-1 shows that they're great and improving with every match because Mali is a very good side. The victory shows that the Eagles  are strong and are  potential winners of the African Cup. For the final match, we have all it takes to win it.