BY SIMON EBEGBULEM, Benin City
Apostle Johnson Suleiman is the President and Founder of the Omega Fire Ministry. He is one man of God that does not hesitate to bare his mind on serious national issues no matter whose ox is gored.
In this interview with Saturday Vanguard, he reacted to the prevailing crisis in the Christian Association of Nigeria (CAN), the lifting of the ban imposed on Dana Airline, describing it as insensitive to the plight of the family of the victims. He also spoke on other national issues and why he advised President Goodluck Jonathan not to run for a second term.
Excerpts:
The disagreement between the Catholic Church and the leadership of CAN is creating a lot of tension among Christians in Nigeria, what is your view on the crisis because the Catholic Church has pulled out of CAN?
Nobody is stopping them, they can pull out. When you are tired of something, you pull out. It could become Catholic Association of Nigeria, so we now have CAN 1, CAN 2.
The truth is that those who are crying for a breakaway are not really good Catholics because every good Catholic should know the power of unity. The problem we have is that when the Catholics are leading, they expect everybody should follow but if somebody else is leading, Catholics will have issues. It has always been like that, this superiority mindset.
They said Pastor Ayo Oritshejeafor has now politicized CAN. If you are to talk of those that fraternize with politicians, it is the Catholic Church. Most Cathedrals were built by politicians. If you go to Catholic events, the highest donors are politicians.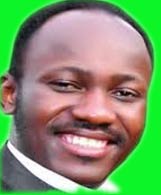 When Archbishop Oyenaikan was the head of CAN,  he was a frontliner at every national event.  Rev Father Kukah said that right from the time of Shehu Shagari, he has had one on one with all the Presidents, so why are they crying?
I do not see any animosity in this. This man (Oritshejafor) has tried. There has never been any time apart from the time of late Archbishop Benson Idahosa where a man cried out for believers in the North when they were being slaughtered.
There has never been any season in this country where a man cried out for Christians in the North like this time. This man has always cried out.
Recently, I was talking to him personally, about the killings in the north. We were seated together and he was crying and I was looking at him and I was confused. In as much as I am emotional, I was overwhelmed for a man who is leading and he is still telling us to take things easy.
So, they are just making noise and crying over nothing. Pulling out? Why? Just because they are not leading, that is the underlying factor and don't forget it is political.
The next CAN election is close and they are screaming and presenting the bad side of the man so that everybody sees the bad side of him. CAN is a spiritual organization and when they want to address issues, they do that spiritually.
If the man does not see the President once in a while,…he went to the US and advocated that Boko Haram should be tagged a terrorist group, the President was angry with him but he was saying the truth.
A man who they said was supporting everything the President says would not say such a thing because if Boko Haram is tagged a terrorist organisation, it is a snag on Nigeria.
It means you are actually inviting troops and that will put us on watch list but the man is trying to make sure that the country is safe. So, why don't they focus on his good sides?
In life, you may not be where you ought to be but it is obvious you are not where you used to be. If they say they want to pull out, quietly they can do so, we can now have two CANs; Christian Association of Nigeria and Catholic Association of Nigeria.
So you are not worried?
I am not worried at all. No Christian will fault a man who is raising his voice against the killings in the North. There have always been killings in the North and Pastor Oritshejafor has been crying and condemning it persistently.
Which sitting leader of CAN has ever gone to the North in the midst of the crisis? None of them but this man has gone there alone to donate relief materials.
They heard he was coming and he knew his life was on the line. He flew to Maiduguri in the heat of it, gave them money and relief materials, prayed for them and flew back. Some of them sit in Abuja and send letters, some of them sit in Abuja and grant press conferences.
So in as much as I am against disintegration in all its totality, when push comes to shove, people have to know the truth. CAN is a body of Christians and we are happy at the level of leadership we are getting now.
They should point out the politicking they are talking about; they should quote what they claimed is politicking, if they are able to give us, we will confront this man. I am not a Jonathan fan, I am not against him though. I am not against his person but I am against his style of leadership.
I am against the lack lustre style, lackadaisical attitude, this lethargy…this slow movement. There are issues that should be tackled, I feel we should address issues and move on; not always deliberating on issues that can't move us forward. Nigeria is one country you deliberate.
After deliberating, you now have another meeting to discuss what you discussed on that meeting and all of these are being funded and at the end of the day, the man is out of power and everything is stopped. In as much as I am not for disintegration, I am against certain people who feel they have superiority mindset.
Dana Airline
We live in a lawless country, we live in a degenerate nation, a nation where conscience has been trampled upon, a nation where evil is being amplified and orchestrated where black is white and white is black.
It is appalling and abuse to the dead that Dana is operating. Infact, this is wicked and a crime against humanity.
Any organization that has no value for conscience is bad. Dana Airline should have at least given the dead a year's respect, at least one year to mourn them before coming back to operation.
I have no personal animosity against Dana but what I am saying is that some people became widows, today we have widowers, some of the people that died in that air crash were dependents, some of them were highly placed elites in the society and all of that were forgotten in seven months?
Another issue is that some of these people have not been adequately settled, some of those who were on ground when this thing happened, some of these people who were in their houses when the crash happened, some of these people built these properties they have been crying to Dana Air and they have not been answered.
I know a few of them who have not been answered. Some of them have been threatening to go to court and people like us men of God have been appealing to them to calm down, some of  them who are at the helms of affairs of religious organization are feeling pained.  I know two families who have been practically down because of this and now Dana is on air.
Late last year, Dana was given an award after the crash, a leading airline? Can you imagine that? I personally do not see why they should fly now at least for the sake of conscience and respect for the dead, one year is good enough and let them come with a publication that everybody have been paid, when that is complete then people will fly Dana with open mind.
Its Political
Everything in this country is political I will not be surprised if there are power brokers behind Dana when you talk about law, laws are regulated when violated. While people sit down at the National Assembly to make laws, other people sit down and plan how to break it.
The Federal government and the aviation industry are not doing the best.
Do you still hold the view that Jonathan should not run for a second term
Most leaders who come back to power don't merit coming back to power, they always come back anyhow not that they merit it most times, if you ask for my personal opinion, this Jonathan's four years is okay. Babangida; some people speak against him, some others hate him but some respect him because he stepped aside.
Abdulsalam had opportunity to perpetuate himself in power he stepped aside. People initially liked Obasanjo for his forthrightness, for his boldness but when he brought the third term agenda that was when he started generating enemies.
Most of these people who are conscious of 2015 are presently doing nothing some people in the presidency are stacking money just because they wanted 2015. I feel Jonathan 2011 to 2015 is okay. I will not actually advocate for Jonathan to come back.
In fairness to the people he is governing, we should take cue from all of those who have led nations that when the people say no you just step aside.