BY NAOMI UZOR
The Minister of Trade and Investment, Mr Olusegun Aganga, said that the federal government's aspiration for the textile and apparel industry is to increase its domestic market share from its present position of 12 per cent to 25 per cent by 2020.
Speaking recently at the  validation workshop on the mid-term evaluation of Nigeria's Cotton, Textile and Garment (CTG) Industry in Abuja, Aganga said his ministry is working through the Standards Organisation of Nigeria (SON) to reduce the dumping of sub-standard goods into the country and that some of these goods include textiles and apparels.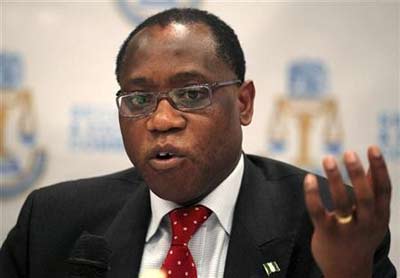 "We also expect this sector to create over 60,000 direct jobs within this period. To achieve this, the strategic thrust requires reviving the entire value chain. This includes strengthening the base by boosting cotton production for use in the domestic sector and potential exports, supporting existing players to expand their current operations and attracting strong brands to set up local manufacturing operation in the country. This explains why we have included the sector in the Industrial Revolution Plan which is being put together by my Ministry" he said.
The minister noted that the sector holds strong potential due to its natural cotton endowments, large market size and legacy sector knowledge, adding that Nigeria's population of over 167 million people represents a natural market for basic textiles and apparel related goods.
He stated further that the potential to export to regional and select developed markets (such as the United States under the African growth and opportunity Act (AGOA) tariff regime) are also very attractive, just as the existing textile infrastructure and skill base provides the industry with a pool of knowledgeable workforce particularly in Northern Nigeria. These realities, the minister emphasized, make the sector too important for government to ignore.
The Managing Director, Bank of Industry, MS Evelyn Oputu, said the bank's commitment to the rehabilitation of ailing and moribund industrial firms, including textile, automotive and others, which have significant capacity for employment generation and export.
She said having implemented the funding scheme for two years, the need for an independent mid-term evaluation on the performance of the bank and  beneficiaries cannot be over emphasized and that this will enable stakeholders to ascertain whether the funding scheme achieved intended objectives, so as to recommend to BOI and other stakeholders how to improve its efficiency and effectiveness.
"Our desire is to save and create jobs in the CTG industry, protect the US$2 billion investment in the industry, increase the profitability of beneficiaries of the fund and strengthen the synergy between CTG sub-sectors" she said.