*As Korean firm pays N30m ransom
By Samuel Oyadongha
Yenagoa —The police in Bayelsa State have arrested three suspects over their alleged involvement in the December abduction of four Koreans and two Nigerians working with Hyundai Heavy Industries at Odioma in Brass Local Government Area of the state.
Also arrested was the mastermind of the August abduction of the paramount ruler of Okordia clan.
The Korean firm, a ship building company, reportedly paid N30 million to the kidnappers without the knowledge of the police and the state government to secure the release of their workers.
Bayelsa State Commissioner of Police, Mr. Kingsley Omire, who spoke in Yenagoa while parading the suspects, said security operatives were on the trail of the fleeing leader of the kidnap gang, identified as Digitemie Itua alias Seiko.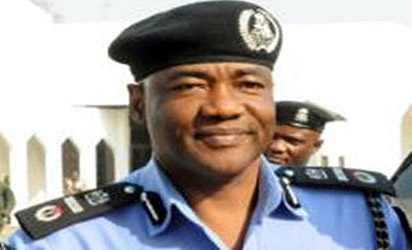 The arrested suspects, who were said to have voluntarily confessed to have kidnapped the four expatriates and their two Nigerian colleagues, according to the state Commissioner of Police, were nabbed by operatives of state Criminal Investigation Department, CID and Special Intelligence Bureau following a tip off.
Korean firm pays N30m ransom
He said the Korean firm paid N30 million to the criminal gang without the knowledge of the police and the state government, adding that the arrested suspects upon interrogation identified Digitemie Itua alias Seiko as their leader, prompting security operatives to raid his residence in the coastal area of Odioma.
Omire added that while one of the leaders of the kidnap gang was arrested, Digitemie, however, escaped while taking the security operatives to his amoury at Ogbainbiri in Southern Ijaw Local Government Area, when the police were ambushed by other members of his gang, who got wind of their movement.
"At midnight, operatives of the command left for Odioma for the arrest of Digitemie. He was arrested at 1.30 a.m. and one AK 47 rifle and 60 rounds of ammunition, a telescope and three magazines were recovered from his house. It was a large scale operation involving two gunboats.
"At  6 p.m.,  following his confession that he had four AK47 rifles and several rounds of ammunition in Ogbainbiri area of Southern Ijaw council, operatives left with gunboats for the recovery of the arms."
Omire said unknown to the police operatives, persons suspected to be members of the criminal gang had laid ambush in the creek and opened fire on them and in the confusion, the gang leader jumped into the swamp and escaped.
He assured that the fleeing gang leader would be arrested in no distant time as security operatives were on his trail.