By OLASUNKANMI AKONI
LAGOS — LAGOS State Government yesterday gave owners of abandoned vehicles in the state a three-day ultimatum to remove them or have them impounded.
The government warned that from Monday, January 28, 2013, it would commence removal of all abandoned vehicles on the roads and streets.
According to Commissioner for Transportation, Mr. Kayode Opeifa, owners of such vehicles especially in Surulere, Mainland, Mushin, Agege, and other Local Governments, should remove their vehicles immediately as members of the Committee on Abandoned and Disused vehicles would commence a state wide removal of abandoned vehicles.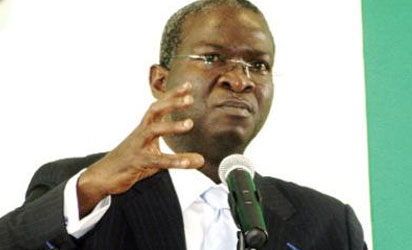 He said the exercise would commence from Surulere Local Government, Itire – Ikate and Coker – Aguda Local Council Development Areas, noting that government would not hesitate to remove any vehicle which could serve as haven for criminals, impede free flow of traffic or threaten the safety and security of the people.
Opeifa urged Community Development Associations, CDA) and residents not to hesitate to call or text the following GSM Numbers 08032226544, 08094490867, 08174616936 or send an e-mail to transportinfo@lagosstate.gov.ng whenever there was any abandoned or disused vehicle in their communities.
The commissioner advised mechanics from Third Mainland Bridge to the Federal Road Safety Commission, FRSC, office at Sura, Ilubirin, to vacate the entire stretch of the road within three days.
He said that at the expiration of the ultimatum, any mechanic found operating on this axis wouldl be appropriately sanctioned.