LAGOS—Lagos lawyer Festus Keyamo has given the Police authorities a one week ultimatum to charge House of Representatives member, Farouk Lawan to court over the $620,000 subsidy bribe scandal.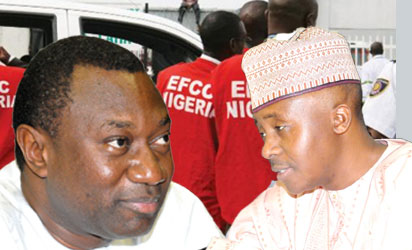 In a statement issued in Lagos, yesterday, Keyamo expressed surprise that more than six months after Lawan admitted collecting the said money that no action had been brought by the Police against him.
He said: "What ought to be a simple and straightforward matter has since assumed an absurd dimension. The Police and the office of the Attorney-General of the Federation have traded blames back and forth as to what is actually happening.
"The public has been treated to all sorts of shameless and obvious attempts to drag the investigation into the murky water of politics instead of treating it purely as a crime.
"If, the Police fail, refuse and/or neglect to arraign Farouk Lawan within the stipulated time, I will have no other option than to proceed to court to bring him to justice."