Governor Sullivan Chime of Enugu State is currently undergoing treatment for a heart disease in a London hospital.
The governor, who had been missing from the state since September 2012, applied for accumulated leave that ought to have lasted only one and a half months.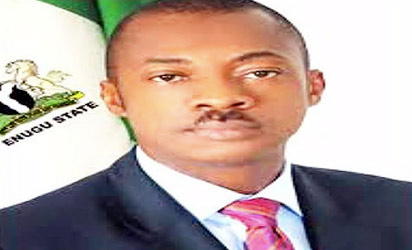 Agency reports said the condition of the governor, whose medical sojourn started in India, had remained dire.
The prolonged absence of the Governor has left the state under the complete control of his Chief of Staff, Mrs. Ifeoma Nwobodo.
Before becoming governor, Mr. Chime was Enugu State's Attorney-General in the government of now-indicted former Governor Chimaroke Nnamani.
Enugu indigenes are fearful about what laid ahead for the state, and many prominent church leaders who hail from the same area as the governor have gone silent.
A few days ago, a pro-democracy association of Enugu State citizens which calls itself the Save Enugu Group, called on Acting Governor Onyebuchi to make a "categorical explanation" on the condition and whereabouts of Governor Chime.
The Acting governor has yet to respond.