By BROWN MENE
AS this year closes, one cannot but reflect more intensely that if Chief Festus Sam Okotie-Eboh were to still  alive, he would have been one hundred years old, having been born in1912 which is one hundred years ago. He was assassinated in 1966 which was 46 years ago when he was only 54 years of age. By that age, the impact he had already made in the building of the nation had been monumental in each of the several sectors of his endeavours.
Furthermore, to think that he had long been a remarkable contributor to nation building before he was assassinated at that age means that he had been at that since from a much younger age. What is more striking is how very visionary he had been from an early age, as can be seem in all he had done and put well place before was killed. Chief Festus Sam Okotie-Eboh was among the founding fathers of Nigeria. He played his contributing role in the formation of the nation and leading up to and following from our national independence. He was a major player and contributor in that regard and not just a stakeholder.
Individual capacity
He did so both in his individual capacity and efforts and as a prominent member of the then National Council of Nigeria and the Cameroons (NCNC). This was long before the name of the party was changed to National Council of Nigerian Citizens when the then Southern Cameroons ceased to be part Nigeria.
An astute businessman and industrialist: Before he became a front runner and an outstanding contributor in Nigerian politics, he was already a flourishing businessman, industrialist and benefactor to many. He had already had long-standing business contacts and associates abroad.
That far back, his vision was already bigger than just Nigeria. His was the dream of the Nigeria with a pride of place in Africa with a pride of place on the global scene. No wander he named his company Afro-Nigerian Export and Import Company Limited. Africa was very much in his vision.That was the company by which he exported Ribbed Smoked Sheets (RSS) rubber to several places in Europe, Canada and the United States of  America. He later expanded that to include the production of processed rubber crepe as increased value-added product from otherwise rubber scraps and lumps.
An Early Provider For Manpower Development: Again before he went into politics at the national level, he had founded schools for the education of Nigerians. He had primary schools at two separate locations, and at the secondary level, he had two as well. His vision was for Nigeria and Africa to proud of. When apartheid was the political system in South Africa, he made his contribution towards dismantling it by offering employment to indigenous South Africans to teach in his post primary schools.
Post primary schools
No wander that he named one of his post primary schools after him. This was Zik's College of Commerce (ZCC), Sapele, which later became Zik's Academy (ZA) when he upgraded it to a full fledged co-educational secondary school. The other one was the Academy Grammar School which was later renamed Okotie-Eboh Grammar School, Sapele, long after he was assassinated.
In Politics and in governance: He carried his vision into politics and into governance. Chief Richard Akinjide, SAN, stated at a gathering in Sapele where I was also present, that Chief Okotie-Eboh was the Treasurer of their party, the NCNC and that much of the time, he made major financial contributions from his personal resources for the benefit of their party.
Although he was Federal Minister of Labour and Welfare in 1957 when we were in the closing years of colonial Nigeria, he served longer and did more for Nigeria as Federal Minister of Finance. What he achieved in that office for Nigeria are in many fronts, the legacies of which still to our national pride and will still be so into the foreseeable future.
As he reminisced in that same gathering referred to above, Chief Akinjide described Chief Okotie-Eboh as the go-getter of the cabinet of Prime Minister Balewa.
Although it was during the time of the Military Regime when the Eko bridge was built, many Nigerians did not know that the overthrown government of Sir Abubakar Tafawa Balewa did make and concluded the arrangement for it beforehand. Some of us got to know that the Ikorodu Road in its present profile (without the BRT lane) was also as planned by them. So was the East-West Road planned by them that long ago. Only the East Wing of it – Effurun to Port Harcourt – that has been under construction for a long while now. The West Wing of it – from Koko in Delta State to Lekki in Lagos State – is still a mirage. Who knows whether if the spirit of Balewa + Okotie-Eboh had prevailed, we would have had them completed already!
This should also be food for thought and for action. As Federal Minister of Finance, Chief Okotie-Eboh restructured the Nigerian Customs unit of that ministry. It then went beyond their sitting at ports to collect export and import duties. What was known as the Preventive Services was created to confront, combat  and prevent smuggling so that our local industries would be protected. As Federal Minister of Finance, Chief Okotie-Eboh was the one who introduced the Pay As You Earn (PAYE) system of taxation into Nigeria. He presented the Bill that was passed by parliament to become the law. Today, the working class, through this system, are the most faithful tax payers in the country and the governments have found it an efficient and cost effective method of personal income tax collection.
As Federal Minister of Finance, Chief Okotie-Eboh saw to it that independent Nigeria should issue  her own currency. The logical extension of that was that Nigeria should also have her own Central Bank instead of continuing as part of the then West African Currency Board as the issuers of our currency. That is how the Central Bank of Nigeria was founded in 1958. Apart from the pioneer Governor who was an expatriate, the others on the board and co-signatories on the banknotes were all Nigerians and they were all appointed by the minister. Chief Okotie-Eboh can be rightly described as the founding father of the Central Bank of Nigeria.The first set of Nigerian currency was released in 1959 in readiness for our independence the following year. Some local musicians in the then Western Region waxed a song, part of which said, "Okotie-Eboh gb'owo tutun de" meaning "Okotie-Eboh has introduced new money".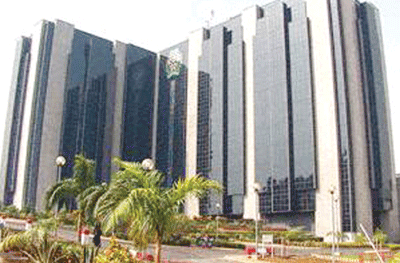 As reported in the special publication in 1988 to mark the silver jubilee of the MINT, the foundation stone of the "factory was laid by the First President of Nigeria, Dr Nnamdi Azikiwe on April 14, 1964. At the ceremony, the Minster of Finance, Chief Festus Okotie Eboh declared: "this is a memorable occasion of which all Nigerians should be justly proud. We are laying the Foundation Stone of an organisation which will be second to none in Africa. I take deep personal interest in the project because it is the first of its kind in an Independent African Country."
That organisation has performed as was envisaged by Chief Okotie-Eboh. So are other ones put in place for Nigeria by this visionary man of enterprise and drive. He was assassinated 46 years ago but these and many other things he achieved for Nigeria have remained. How else could anyone have worked to build his nation for him be honoured even if posthumous in term than Chief Okotie-Eboh has done?
He gave Nigeria her first set of currency. He was the founding father of the Central Bank of Nigeria, the issuing authority of our currency. He founded the MINT that produces our currency.  Since he was assassinated in 1966, we have had almost ten issues (including re-issues) of our currency but not once did the nation ever think to honour this man who did so much with regard to the currency of this nation.
Issue of banknotes
Some of us had long thought that having issued banknotes with the portraits of demised past heads of governments, we would get to the pioneer Federal Minister Finance who had done so much for his country. It was not so done. The Federal Government actually skipped him rather ignominiously and portrayed demised previous governors of the Central Bank. We have even preferred to portray nameless people to this man who did so much for the country. What wrong did he ever do to this nation to deserve this high level of ignominy?
Whoever knows in government should please tell the nation.The Central Bank building could have been named after him but no one who could and should have done so has ever arisen. When we sing that "the labours of our heroes past shall never be in vain", what do we really mean if it is not to honour people such as Chief Festus Okotie-Eboh?
At the risk of rattling those who might be uncomfortable with it but unjustifiably  so, the inevitable question is this: If Chief Festus Okotie-Eboh had been an Hausa, Igbo or Yoruba man, would his labours for this nation have been without commensurate recognition and honour? It is quite ironic when one thinks of it. The Nigeria Okotie-Eboh contributed to building knew no such prejudice. He was an Itsekiri man but that was not a disadvantage in his day.
On a final note: On a final note, the point must be made that nothing here is meant to blame or to condemn. It is only intended to remind the nation to do what is right and proper and that by so doing, we will thus demonstrate that the labours our heroes past (or present) shall really not be allowed to be in vain.
GOD BLESS NIGERIA
Chief Brown Mene writes from Sapele