By AUSTIN OGWUDA
ASABA — DELTA State Commissioner for Information, Mr. Chike Ogeah has said that the recent kidnap of the mother of the Co-ordinating Minister, Dr. Ngozi Okonjo-Iweala was a nightmare he would not like to witness again, just as he said the state government was working towards getting to the root of the problem of kidnapping.
Reliving the experience in Asaba during an interview with newsmen, Ogeah said, "the kidnapping of the King of Ogwashi Uku's wife who is the queen and the mother of Nigeria's Coordinating Minister was a very trying period for the state and the nation.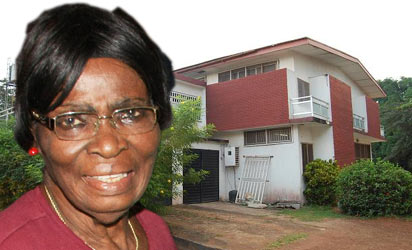 "It took this unfortunate incident, for me as a person and I can imagine what my governor might have gone through at his level and maybe the President as well (to realise the enormity of the situation). I was getting calls on a minute by minute basis from France, from Reuters or is it AP in New York.
The reaction was world- wide; even there were some that I did not understand the language they were speaking. I would just see a foreign number, how they got my number I do not know and the next thing I would hear was where is the mother of the Co-ordinating Minister of the Nigeria's Economy?
"So I know Presidents were calling our President and my governor and thank God for the way it has ended. It is not something that is pleasant. It is something we have to collectively work and put behind us in terms of whether she is a queen, king or indeed my colleague (Commissioner Hope Eghagha) that you know had already been kidnapped and was away like almost three weeks in very horrendous circumstances, I must tell you. I do not wish that type of experience or nightmare for anybody.
"I think government has resolved that it would do everything it has to do, not just in terms of the provision of infrastructure but security. We are going beyond that and we are realizing that this problem is more systemic than just securing the environment.
It has to do with why do we have so many of our youths doing this (kidnapping) and why have we regressed so much in our values as a people? These were things that were sacrilegious and unheard of in the African continent as a whole and Nigeria in general before.
"As you can see it is a national melee that we need to stamp out because, this definitely cannot augur well for the development of Delta State and Nigeria."