BY ISHOLA BALOGUN & EBUN SESSOU
Most Nigerian energy consumers, irrespective of location and classes are lamenting over what they called unfair billing system used by Power Holding Company of Nigeria.
In spite of the perennial darkness occasioned by incessant power outages, charges and billings have continued to soar with officials offering excuses and alibis to justify their actions.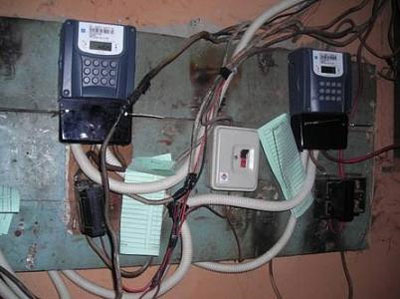 Various studies have repeatedly indicated that Nigeria is a nation where rising and prohibitive energy costs pose a serious threat to industrialization. With less than 10 per cent dependence on PHCN, many firms have collapsed under the unbearable burden of the rising cost of fueling generating sets.
At the PHCN office in Ikorodu, a fight ensued between a consumer and a PHCN official as a result of unsatisfactory explanation for over-billing system. The customer who had come to complain was enraged by the reasons adduced for the charges even when he stated there was no electricity in the area for some time to prove he actually used what he was billed.
In the same vein, a staff of Lagos State University, Epe Campus hinted Saturday Vanguard of the disagreement between the school authority and the PHCN over billing system. The staff who preferred anonymity told the reporter that despite the fact that the school authority run on generator on daily basis, the PHCN recently brought a bill of N1million. According to him, "the school was enraged knowing what they spend on generator to ensure the campus was lit, it decided to challenge the billing and take on the PHCN."
Saturday Vanguard investigation showed that the school had not only called for the details of the charges but has insisted never to pay the bill. According to our source, the matter is yet to be resolved.
Adebola Oduntayo, a consumer who lives in Ikorodu, Lagos said his home has been receiving high bills that  even staffers of PHCN could not give vivid explanation on charges monthly. According to him, "the last six months have witnessed inexplicable billings, an increase that is not justified as there was no regular electricity to prove that we used such amount."
"We used to receive between N2000 to N2500 before now, but for the past six months, it is now hovering between N7000 to N8000 even when there is no regular light to show we have used up to that amount. This is unfair." he said.
Oduntayo said when he went to PHCN to lodge a complaint, the officials admitted there was a problem and advised that he should get a prepaid meter. "Thereafter they asked me to bring N25,000 for the prepaid meter. I have been making inquiries; some people say you don't have to pay for it while others say the official amount for the meter is N10,000. We don't know which is the truth. But what I gather is that the meter is not even available."
Nigerians have accepted the introduction of the pre-paid meters with open arms but have had to gasp and groan when they could only see it and could not have it. The management of PHCN made various announcements that the equipment is available but yet many consumers have cried out that they still could not procure them after having paid the statutory fee of N25,000 for single phase and N55,000 for three-phase as the case may be.
A consumer who spoke to Saturday Vanguard asked rhetorically, "go house-to-house in Ikorodu and tell me where you will see the prepaid meter. How many houses are using the pre-paid meter in the state, you press men should go do the statistics and publish it. It is not available and they know what they are doing. They can't give the light, they can give the meter yet they bring outrageous bills," he stated.
Meanwhile, a visit to the PHCN office at Abidjan branch in Ajah area of Lagos by the reporter revealed that unavailability of pre-paid meter can only be attributed to the Federal Government's proposed policy to be giving it out freely.
An official of the oganisation revealed to Saturday Vanguard even though he is not allowed to speak with the press said, "As a friend, I will confirm to you that we do not have pre-paid meter at the moment.
"The FG has stopped the sales of pre-paid presently therefore those who want to purchase it are not guaranteed except for those who have paid before now.
The fact is that sales of pre-paid meter have been suspended until further notice. Those who are hoping to buy now are not guaranteed."
Asked what has prompted this, he said, "I don't know. We only carry out guided instruction and orders from the Federal Government. They are the ones that increased tarrif; they are the ones that ordered the sale of pre-paid meter to be put on hold. I am sure if you go to Marina where the PHCN headquarters is, you will be told what happened."
Investigation at the customer care service Marina revealed that, pre-paid meter is not in circulation at the moment.
One of the staff who attended to the reporter directed her to the 13th floor of the PHCN head office where she might likely have an answer to her request. The reporter requested to know the procedures to take to get a pre-paid meter.
In a reluctant manner, he answered, "I don't think you are in the right place but all the same, go to the 13th floor and meet the AGM customer service. Here, we only combine names of the people who have booked for the meter. We don't give customer form or submit their document and that is why we don't deal with them directly. So, you should go to the AGM customer service office and find out how to go about it. But, the fact is that you are not supposed to come to this place."
At the 13th floor of the Marina headquarters which is the AGM customers care service, one of the officials explained that, the unavailability of pre-paid meter can only be attributed to the Federal Government.
The reporter who requested to purchase the new meter was told that, it is no longer in circulation. His words: "Sorry, we are no longer collecting money. You have to go to our office at Ibeju-Lekki to collect form. You should have been directed to fill application form attached with your passport photograph and submit it with them.
"Therefore you have to go and apply if you want meter. It is the form that will be forwarded to us in Marina".
Asked how long it will take for the application to be processed, he said," the truth is that there is no meter at the moment. "We are acting on the Federal Government's instruction that meter should be free and we are expecting them to act accordingly.
"Initially, people were buying it but now, government said, it wants it to be given to Nigerians freely. If not, we would have told you to go and obtain draft but we are not collecting money again and that is the situation.
"Government is the one that said people should not pay for meter, perhaps, they are using it for their own campaign. Haven't you heard it in the news, so, it is not our fault, just be hopeful and let's see what will come out of it", he concluded.