*Axed workers go on hunger strike, seek Jonathan, N/Assembly's help
By UDEME CLEMENT
Seven years after the banking recapitalisation initiated by former governor of the Central Bank of Nigeria (CBN), Professor Charles Soludo, in 2005, over 14,000 Nigerians, under the umbrella of Ex-Staff of Non-Consolidated Banks, are on indefinite hunger strike, in  protest against  non-payment of their terminal benefits.  Mr. Olubiyi Odunaro, a former staff of Hallmark Bank Plc, speaks on what he describes as injustice  to the axed bank workers,  calling on President Goodluck Jonathan to intervene.
Can you tell us why you are embarking on hunger strike?
To start with, the banking reform, implemented by Soludo, was unprofessional, ineffective and in-human. It was unprofessional in the sense that he just said he wanted to consolidate banks without wide consultations with relevant stakeholders in the sector. He had another motive behind what he did. For instance, it was not up to four years after his consolidation exercise that the banks started facing problems, and there was a need to re-consolidate the banks again. You can see that what he did was a total failure. His implementation strategy was disgusting. He did not even follow the national policy on what the nation needed in terms of economic growth and development, increase of Gross Domestic Product (GDP), employment generation, increase in positive economic indices and poverty reduction.  He just threw thousands of Nigerians into the labour markets without transforming the banks for greater growth.
We decided to go on indefinite hunger strike in pursuance of social justice and redress to the denial of the right of 14,000 Nigerians after seven years. In 2005, the CBN initiated a monetary policy on banking reform for consolidation of the commercial banks to a minimum capital of N25billion. While that process was on, Soludo gave options of acquisition and merger to enable the banks raise N25billion. It was erroneously believed that at the end of the exercise, banks that could not raise the required capital could be acquired by bigger ones. Merger or acquisition is like marriage. For instance, you cannot force people into marriage when the whole thing is not working out well. When the recapitalisation process commenced, due diligence was done. Those were official excuses. I do not want to go into the political undertone of the entire exercise.
The reality is that some banks were not merged, they could not raise N25billion and were not acquired at the end of the exercise. Some of the banks include Hallmark, Trade, Allstate Trust, Gulf, City Express and many others, making a total of 14 non-consolidated banks.
So, their licenses were with drawn by the regulatory authority. When Soludo  came up with the recapitalisation policy, people saw it as a laudable initiative, because they thought the banks would become much more productivity to build confidence in the banking industry. So, nobody had anything against him.  At a point, people began to ask pertinent questions like, what would happen to deposits of customers if some banks could not recapitalise. What would happen to some staff who may lose their jobs on the process? CBN stated categorically that it would pay all the depositors and compensation to people who may be affected  by the exercise.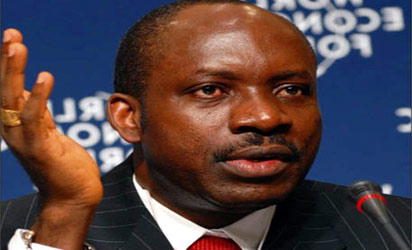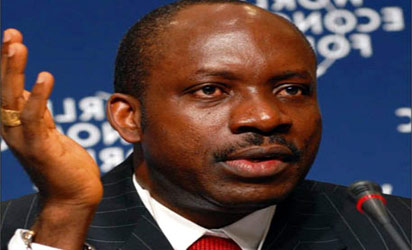 In that capacity, a gazette containing the guidelines and other details was published by CBN. Paragraph nine of that guideline talks about deposits and compensation. When the consolidation was completed, people started agitating for their deposits. It took sometime for the deposits to be paid. I do not know whether every customer got his deposit back, but CBN tried in that aspect. Surprisingly, after many years, CBN is yet to address the issue of paying terminal benefits to workers affected by the exercise. For instance, I worked for 11 years, some people worked for 15years and above. After putting their entire working lives  into an institution, they are frustrated and left with nothing.
What were your terms of employment with the banks?
The recapitalisation policy of CBN disrupted our employment terms with our employers because the apex bank promised to pay affected workers compensation. CBN sold those non-consolidated banks as well as their  assets  after withdrawing their licenses. But, up till now, CBN has not paid  the workers their benefits. We started writing to the apex bank and Nigeria Deposit Insurance Corporation (NDIC) without any positive outcome, seven years after the exercise. CBN knew that the banks they sold had obligation to pay depositors and staff. We do not know how they did their negotiation.  What we are saying is that CBN must keep to the consolidation agreement on its promise to pay workers compensation. For instance, they sold Hallmark and Allstate Trust to Eco Bank. Since they sold the banks and assets, they should pay us our benefits. It is our right.
It became an issue of CBN saying that workers were classified as other creditors, yet nothing has been done. This is inhuman and we must fight for our right. Many people died because of the frustration without getting their benefits. These people have families and dependants. We have  over 30 people from three non-consolidated banks who died in the process. We know a case of someone who committed suicide.
The National Assembly supported the CBN's policy on recapitalisation. Have you taken this matter to the lawmakers?
The National Assembly supported the policy because CBN stated clearly that workers were going to be taken care of.  When CBN failed to compensate workers as agreed after many years, we formed an association called Ex-staff of Non-Consolidated Banks. We wrote to CBN and they directed us to NDIC. We wrote to NDIC and they pushed us back to CBN. We also wrote several letters to the Senate for intervention without any positive outcome. The response we got from Senate, if subjected to a proper analysis,  is a case of, once the letters arrive, they would say, 'these people have started again'. They would send the same response verbatim, no changes, except the date. The same response they have been sending for over two years.  The content of their reply reads, 'Thank you for bringing this to the attention of the Senate President, Senator David Mark. He has directed the Chairman on House Committee of Banks and other Financial Institutions in the House to investigate". When we send reminders, they would change the date and send the same response back to us. It is disgraceful and appalling.
The CBN initiated the monetary policy of recapitalisation on behalf of Federal Government. Have you called the attention of President Goodluck Jonathan to this matter?
The policy was done on behalf of government. So, we wrote to the Ministry of Labour and a meeting was called between representatives of CBN, NDIC, the ministry and our members. At that meeting, NDIC said they had completed the schedule for everybody and were waiting for a promissory note from the appropriate authority in order to make payment, but nothing is done. We followed it up with series of reminders, yet no response.  We have written a  letter to the president after these efforts to notify him of this injustice. The outcome is this hunger strike. We made it clear that by October 31, if we didn't  get a positive response, we were going on indefinite hunger strike. That is what we are doing now. We are not going back. It is either they pay us or we die in this hunger strike.
We are not carrying arms like other people, but we are appealing to the president to show that he cares for all his citizens. The same way he cares for the flood victims, let him also demonstrate that he cares for all Nigerians. Our membership cuts  across East, South, West and North.
What is the role of labour in this matter?
We approached the Minister of Labour and nothing has been done. That is why we are appealing to the president to please show concern to these 14.000 Nigerians.