Being a contribution by Dr. Olusegun Agagu, former governor of Ondo State towards the Review of the 1999 Constitution
RESTRUCTURING governance: In view of the pluralistic nature of the country especially its multi-ethnic and multicultural aspects, the founding fathers ofNigeria endorsed a federal constitution.
The foundation was based on three regions and later four which were semi-autonomous entities in governance as well as fiscal matters. The Federal Government was mainly a coordinating centre for policy, security, defence and foreign affairs.
Over the years however, defects in this WAZOBIA structure have generated agitations from minority ethnic groups who cried against marginalization and sought some degree of autonomy for themselves.
This has led to spates of State creation with the initial three regions giving way to 36 States today. Unfortunately, as the States grew in number in our attempt to redress marginalization, the hitherto relatively weak centre became more and more powerful and in effect marginalizing everybody.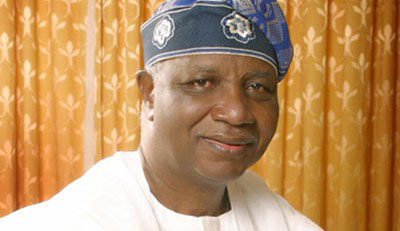 No thanks to the military under whose charge the various phases of State creation took place. They virtually superimposed the unity structure of the military on the entire nation. Even patently local matters such as creation of Local Government Areas became federal matters. Fiscal federalism which was a strong plank of the various provinces of Nigeria to federate was jettisoned and we now have an octopus Federal Government preying on hapless States.
This strange structure with the Federal Government sitting on more than 52 per cent of the nation's resources and dipping its hands in virtually every aspect of our lives has engendered so much confusion, inefficiency and waste in our governance culminating in the very disgraceful development indices that we now enjoy.
A truly federal government in a country like ours should only be concerned at best with aspects such as security, immigration, research and development, foreign affairs and general policy coordination. Aspects such as agriculture, water supply, transportation, industrialization, health, and local government administration should be substantially left for the lower tiers of government.
What has a federal government, for example, got to do with construction of basic health centers, purchase of fertilizer or distribution of text books to primary schools? Such an architecture is bound to breed inefficiency, injustice, marginalisation, poor accountability, and corruption all of which are inimical to our growth and development. The need to restructure our polity can therefore not be overemphasized.
In response to our visibly warped structure, agitation for restructuring ofNigeriahas been going on for the last four decades. The various debates on Regionalism, Recognition of the six Geo-Political Zones, Devolution of Powers, Local Government Administration, Fiscal Federalism, and even Creation of States are all traceable to our warped post-independence structure.
Two fundamental principles run through the debates on the various issues listed above, namely:
a. The desire by groups in our pluralistic society to want to determine their own destinies; and
b. The genuine insistence by people in communities where the bulk of the nation's wealth is being produced to have some compensation for remediating their environment and consideration for their heritage.
Our on-going constitutional review exercise must revisit these principles with the view of bringing more equity into the polity.
Devolution of powers
In our efforts aimed at addressing the defects in our structure, we must however try not to over-react. While the demand for a higher share of resources from different parts of the country need to continuously be addressed, the return to regionalism appears to be impracticable and indeed unnecessary. The reverse appears to be more in vogue as the agitation for states has taken a life of its own even to the point of the ridiculous in many cases. I wonder how many people in OndoStatewill want to vote in a referendum to return to Ibadanas their capital.
If efficiency in governance is what we desire, this can be achieved with less rancour through a reasonable devolution of power from the federal to the lower tiers of government while still maintaining the present Federal/State structures.
Revenue allocation formula
As noted earlier, the Federal Government is carrying too much luggage in terms of responsibilities and having a pocket that is too fat in terms of resources. There is an urgent need to trim both. We must revisit the vertical aspects of our Revenue Allocation Formula right away and allocate more resources to the states and local governments since they are better positioned to impact moredirectly on the lives of our people.
With fewer resources in its hand, the Federal Government will be forced to concentrate on truly national issues, coordination and integration. The exceedingly fierce battle for the presidency ofNigeriawill also be substantially reduced.
We should therefore undertake a critical review of the legislative list and other relevant sections of the 1999 constitution with the view of trimming the power and functions of the Federal Government to reflect the truly federal nature of our country. If this is carefully done, there is no reason for the Federal Government to deserve more than 40 per cent while the states and Local Governments will share 60 per cent of the Federation Account.
State and local government administration: The creation and administration of Local Governments should be left totally for the States. Our experiment of trying to impose a uniform local government system on the entire country is patently wrong and unworkable.  A situation, for example, whereby the Revenue Mobilisation, Allocation and Fiscal Commission recommends the same set of remunerations for Ibeju/Lekki Local Government in Lagos (with an Internally Generated Revenue that is more than those of some states in the country) and Ose Local Government in Ondo State where IGR is less than N10 million a year is to say the least ridiculous.
It is our considered view that revenue allocation should ideally be between the two federating entities in our constitution namely; Federal Government and State Governments. This should be done using only clear cut indices such as landmass, population, and derivation only.