New York – The Minister of Information, Mr Labaran Maku, said that Nigeria would forever remain united and urged Nigerians in the U.S. to have absolute faith in the country.
The minister made the statement  in New York City while addressing Nigerians during an Independence March on Saturday.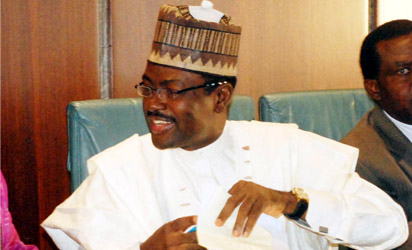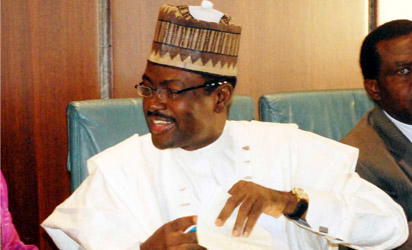 "We must have absolute faith in Nigeria and I have seen a lot of faith in some Nigerians here in the United States.
" I have seen Nigerians here troop out in their thousands to celebrate our nation's independence.
" This is great,  this is wonderful and faith is what makes a difference in a nation. If you have faith, you can turn any situation into glory.
" If you have faith, miracles are possible,  if you have faith, development and transformation are possible. So, the most important thing is faith in a nation,''  Maku said.
He called on Nigerians around the world to be united and stressed that "diversity is the strength of Nigeria.
`The same thing you have diversity as the strength of the United States of America. No great nation is truly monolithic.
"So, we are many and we are diverse, these are the different resources you can put together for the development of Nigeria.''
He said that it was very important for Nigerians to continue to respect the nation's diversity and love one another across ethnic boundaries and cultures.
Maku also urged Nigerians in the Diaspora to show interest in the development of Nigeria by making contributions to the development of the country.
"Let us benefit from your talents, from your knowledge, from your resources. Those resources should be visited to the country of Nigeria. See how Chinese in Diaspora developed china.
"We expect Nigerians in Diaspora to contribute to our national development and we know that Nigerians are very talented in their professions. They are the leading lights in America and Europe,'' he said.
The minister also encouraged Nigerians abroad to have faith in the democratic process in Nigeria, saying that "change is slow but change is certain.
"Every country you see today in Europe, had a very humble beginning, very difficult beginning, some of them more difficult than what we face now.
"So, every generation builds its own layer on the development of a country. Our country is a very young country, 52 years old.
"So, I believe that our country has a great future. The problems we face today are changes for the future generations.
"Even the gaps we have in development are opportunities for investment and contributions to the development of the country.''
Maku assured the crowd that the 2015 general elections in Nigeria would be the best and added that bad leaders would not be elected into office.
The minister, however, assured Nigerians that the Federal Government would soon achieve its goal of regular and uninterrupted electricity supply.
He said the government was building 10 power plants across the country in order to stop irregular power supply.
"It is the priority of the sitting administration in Nigeria to make life bearable for its citizens through the provision of regular power supply, good roads, rural infrastructure and sound education.
Maku said that government would do everything to restore credibility to the education system.
"The government in Nigeria has passion for education. We want to ensure that every child has qualitative education.
"Nigeria is investing in education, especially the primary school education in order to achieve the standard that America has in the area of education," he said.
Maku said that government had concluded plans to restore national  infrastructure, including the railways.
He said there would be trains travelling between Lagos and Kano states  beginning from 2013.
According to him, government is reforming the country's economy in order to meet up with international standard.
" Nigeria will surely be the best economy in Africa by the year 2025,'' the minister assured. (NAN)