By Ben Agande, Abuja.
The Senior Special Assistant to the President on Millennium Development Goals, Dr Precious Kalamba Gbeneol has said that the office  is considering the adoption of the Brazilian model on poverty reduction and social protection as part of efforts to attain the Millennium Development goals.
A statement issued in Abuja by the office Thursday noted that  the move is informed by desire and commitment of attainment poverty and hunger reduction, health and education ahead the 2015 deadline.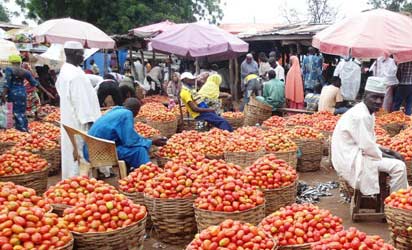 The statement signed by  the Deputy Director, Information, Kene N. Offie, noted that it was in relation to this that some key officials in government including the House Committee Chairman on MDGs, Hon Ado Doguwa recently visited Brazil to understudy the Brazilian social protection system and Bolsa Familia.
According to the statement, Brazil is reputed to have recorded huge success in the area of poverty reduction through the use of the world's acclaimed 'BolsaFamilia Conditional Cash Transfer, CCT and other complimentary social protection programmes.
Brazil was also able to meet the MDGs goal one of halving the number of poor people and eliminating hunger within five years of the millennium Goals Declaration.
The statement quoted Gbeneol as saying that the lessons learnt from the study tour would help the MDGs office in strengthening the social safety interventions to the pro-poor in the country as the office move to fast-track implementation efforts ahead of 2015.
According to Gbeneol, Nigeria operates a CCT scheme similar to that of Brazil in that it is modelled to help attain achievement of Health and Education. But with the new experience, the office is poised to work with key stakeholders in proffering better solutions to current implementation challenges faced by the Nigerian CCT while also strengthening it to help in poverty reduction.
Gbeneol further stated that "the complementarity that we found in the Brazilian experience can be adapted to the Nigerian context as we plan the scale up of our CCTs to complement the impact of the projects we execute in the health, education, agriculture, water and sanitation sectors through the CGS."
The Presidential Aide, who observed that education is key in the eradication of poverty, noted that Social Protection Schemes help to develop the people who in turn develop the economy. She however maintained that Conditional Cash Transfer Schemes alone cannot eradicate poverty and therefore needs to be complemented by other social programmes for maximum impact.
On his part the Minister of states on social Development and fight against hunger (MDGs), Teraza Campello, who welcomed the Nigerian delegation on behalf of the government of the Brazil, the Brazilian government was happy to receive the Nigeria delegation for the purpose of sharing experience on how best to end poverty and hunger.
The Bolsa Familia formerly known as Bolsa Escolor was founded in 1995 by Senator Cristovan Buoque when he was the governor of Brazillia. It was later transformed to a National program by the Lula da Silva's administration.