BY CLIFFORD NDUJIHE
IN his 28,861 days sojourn on earth, Tuesday, September 18, 2012 was a special day in the life of legal icon, social justice crusader and a former presidential candidate, Dr Tunji Braithwaite.
It was a day that President Goodluck Jonathan led other eminent persons and monarchs from the six geo-political zones of the country to honour Braithwaite, who turned 79 years a day earlier.
Although, the event was billed for 2 p.m, the venue of the ceremony, 158 Arena, along Kudirat Abiola Way, Oregun, Lagos was packed with dignitaries as early as 12 noon.
Speaker after speaker at the occasion used the launch of a book, titled. "Jurisprudence of The Living Oracles'', written by Braithwaite to eulogise him.
Those who thronged the venue to honour Braithwaite include the Ooni of Ife, Oba Okunade Sijuwade (II); the Obi of Onitsha, Igwe Alfred Achebe; Oba of Lagos, Oba Rilwan Akiolu; King Daddison Jaja, the Jaja of Opobo; Emir of Illorin, Alhaji Sulu Gambari; Deji of Akure; Olofa of Offa; Gwon Gwon Jos and Pastor Ayo Oritsejafor.
Also in attendance at the occasion were Chief Emeka Anyaoku, former Secretary General of the Commonwealth; Senators Musliu Obanikoro and Olorunimbe Mamora; Chief Ayo Adebanjo; retired Commodore Ebitu Ukiwe; Dr Joe Okei-Odumakin and Sen. Ben Obi, one-time ACN Vice Presidential candidate.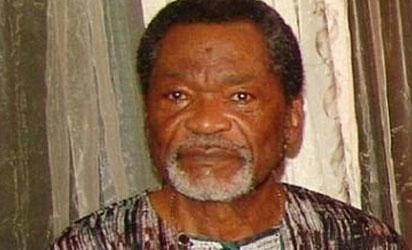 Dr Doyin Okupe, Dr Reuben Abati, Dr Olusegun Aganga, Minister for Trade and Investment; Attorney General of the Federation, Mohammed Adoke; Prof George Obiozor, Alhaji Balarabe Musa and Dr Frederick Fasehun also came.
There were also Mrs Annkio Briggs, Professor O.O Hunponu-Wusu, Professor H. O Adeyemi-Doro, Mrs Maiden Ibru, Odion Ajumogobia, Bishop George Bako, Onyeka Onwenu, Rachel Oniga, Erelu Abiola-Dosumu and Wale Okunniyi.
The floodgate of eulogies was opened by Professor Adebayo Ninalowo, Head, Department of  Sociology, University of Lagos, who reviewed the book. He said by his conduct, legal practice and politics, Braithwaite had proved himself as a legal luminary, who fights for the betterment of human conditions.
Reviewing the book, Ninalowo said the book was anchored on the actualisation of social justice, human rights and fairness.
He explained: "Jurisprudence of Living Oracles" explores concepts such as the higher law that governs human society regardless of boundaries, the everlasting oracle that judges everything and everybody. It deals with methods by which justice may be achieved in a world regulated by laws, the flexibility and inflexibility of the law of God and the sources of God's laws."
The professor enjoined judges to interpret laws in a way that would favour social justice. For those in power, he said not listening to public opinion was unjust and undemocratic. He cited instances where government failed to listen to public opinion to include refusal to convoke a Sovereign National Conference (SNC) and failure to fully return fuel subsidy as demanded by the citizenry recently.
Ninalowo noted that national confab was the surest way to address the nations numerous socio-political, economic and structural problems including graft and insecurity, which he said worsen the plight of the people. Lagos State Governor Babatunde Fashola (SAN) also praised Braithwaite and noted that Nigerians needed to talk to themselves more to make progress.
He drew the attention of the president to the mounting challenges of Lagosians, which he argued necessitates the state being accorded a special status because "Lagos has paid its dues in Nigeria" in terms of harbouring people from all over the country.
Speaking at the event, Jonathan said Braithwaite had always been committed to justice and strongly believes that the law must deliver justice at all times. Describing the celebrant as a role model for the younger generation, he said the celebrant's capacity for deep and original thinking were present in the book.
The president assured that his administration would not ignore the calls for national dialogue and calls to grant Lagos a special status in view of the state's mounting challenges and quantum contribution to the country's economy. He said no federal administration could ignore Lagos, which he noted accounted for between 50-52 per cent of the nation's economy.
He urged the judiciary to combat graft conscientiously and ensure that justice was dispensed at all levels.
Responding to the call by Fashola that Lagos should be granted a special status, the president promised that the Federal Government would continue to to work with the state to further uplift it and also work with leaders to change all parts of the country.
In his comment, Braithwaite stressed the need for Nigerians to support Jonathan in his efforts to develop the country.
"When I visited the president six weeks ago, journalists accosted me and said 'what have you come here to do?' I told them I was there for the good of Nigeria. I am not diplomatic when it comes to issues affecting the welfare of the nation. I said President Jonathan is a president we should all suuport… This country will not disintegrate. I sincerely believe we will have a national dialogue to solve our problems. I am glad we have a listening president put there by the owner of the universe," he said.
He said that the "Jurisprudence of the Living Oracles'' was  first published in 1987 and he "decided to update it because of what is going on in the world today.''
He said that judges must allow themselves to be influenced by the "oracles" in order to do justice.