By Kingsley Adegboye
The Lagos State Government has warned allottees who are yet to take physical possession of their houses in various government-owned housing estates to do so immediately or have such allocations revoked.
The  Commissioner for Housing, Mr. Bosun Jeje who spoke through his media aide, Mr. Adesegun Ogundeji, decried the continued abandonment of houses in some estates long after they have been allotted to the subscribers.
The commissioner regretted that about 87 housing units are still unoccupied at different Millenium Housing Estates. A breakdown shows that Oke-Eletu Estate has nine units, Alaagba  two units, Ojokoro 33 units, Shasha 10 units and Ibeshe 33 units. He  noted that this trend negates the spirit and purpose for which the houses were built which is to provide shelter for the teeming population of Lagosians who are in need of decent accommodation.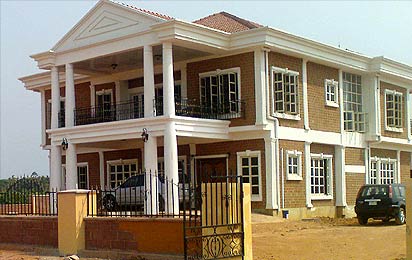 The Commissioner who reinstated the State Government's commitment to reduce drastically the estimated five million units deficit in housing need of Lagosians reminded the allottees that non occupation of the houses, denies many citizens access to affordaable shelter which the government is desirous at providing for a larger number of the populace.
Jeje said the abandoned properties constitute environmental challenges and a security threat to the concerned estates and their neighbourhoods. Many of the unoccupied houses, he noted, now constitute eye-sores, with weedy and dirty environment defacing the aesthetics of the affected estates. "They also serve as hides-out for criminals who hibernate in them, plan crimes and use them as launch pads to attack unsuspecting residents and innocent members of the public", he noted.
Stressing that the trend is not acceptable and will not be allowed to continue, the Commissioner said the state government has magnanimously approved a 60-day moratorium within which the allottees should comply with the terms of the agreement or the law will take its full course.