BY PETER EGWUATU, MICHAEL EBOH & NKIRUKA NNOROM
…It's not justifiable — Stakeholders
There are indications that Central Bank of Nigeria (CBN) may have compelled five banks to sell their performing loans worth N275 billion to Asset Management Corporation of Nigeria (AMCON), which statutorily is only meant to buy non-performing loans from banks.
Vanguard gathered that the five banks that were affected by the new move of the CBN to sell their performing loans against their corporate plans include First Bank Nigeria Plc, Diamond Bank Plc, Access Bank Plc, Guaranty Trust Bank Plc, and First City Monument Bank (FCMB).
Specifically, it was gathered that First Bank sold N100 billion debt owed by Seawolf Industries; Diamond Bank sold N25 billion debt owed by Geometric Power, while consortium of Access Bank, Guaranty Trust Bank and FCMB sold N150 billion debt owed by Zenon Petroleum to the banks.
The sale of some performing loans at a loss to Asset Management Corporation of Nigeria (AMCON) by these banks partly explained the huge loan loss provisioning posted by banks for the operating year ended December 31, 2011.
The hint that the CBN compelled banks against their corporate plans to sell performing loans to AMCON emerged at the 44th Annual General Meeting (AGM) of First Bank Plc recently, where the Group Managing Director/Chief Executive Officer, Mr. Bisi Onasanya, explained to shareholders how the apex bank compelled the bank to sell N100 billion performing loans to AMCON at a 10 per cent loss.
"Our headline loan growth rate of just 9.2 per cent does not take into account active switching of a substantial portion of intra-group and money market lines into corporate loans and the sale of over N100 billion of eligible performing loans to the Asset Management Corporation of Nigeria (AMCON), including 100 per cent of our exposure to Seawolf Oilfield Services (an action driven at reducing portfolio concentration and addressing single obligor concerns).
Consequently, we recorded normalised loan growth of around 40.6 per cent year on year", he said while reviewing the operations of the bank in the operating year ended December 31, 2011."
When pressed by a shareholder on the Seawolf Oil Services transaction, he explained that the company was doing well and that the loan was performing but the CBN insisted that the loan should be sold to AMCOM due to its size because of the possible impact on the bank and the industry if the loans become non-performing. "So they forced us to sell the loan to AMCON and we took a haircut (loss) of 10 per cent. The loan was sold without recourse to First Bank," he stated.
Stakeholders' Position.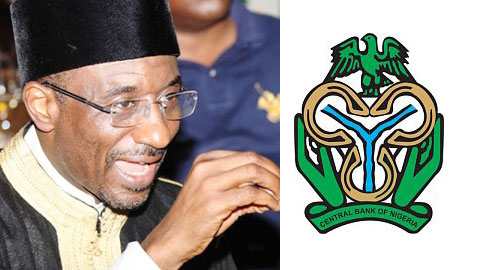 Stakeholders that spoke to Vanguard on the issue were unanimous in their submission that it was outside AMCON's core mandate to have taken over performing loans from those banks.
Chief Sola Abodunrin, Chairman, Ibadan zone of Shareholders' Association said that AMCON overstepped its bounds when it decided to leave its core mandate to take up performing loans from the banks.
"AMCON  was set up with the objective of purchasing the non-performing loans of banks so as to stabilise the banks. That was what was done to the eight ailing banks and that brought stability to the ones that survived CBN and NDIC nationalisation. However, if AMCON is now buying up performing loans, it means it is going outside its mandate and should be stopped," he stated.
Also lending his voice, Mr. Johnson Chukwu, Managing Director/CEO, Cowry Assets Management Limited, noted that there was no justification for AMCON to take over performing loans, saying that it was completely outside the Corporation's mandate.
"How would AMCON value the performing loans and what would be the motivation or incentive for the banks to sell such loans? I think it will amount to converting AMCON into a conventional bank or "a factor" if they start taking over performing loans," he explained.
"I don't think that it is part of AMCON's mandate to purchase performing loans. In the first place, AMCON is meant to be a bad bank, to assume the non-performing loans of banks. This is to relieve them of the burden of toxic assets, restore their liquidity as well as re-flate their balance sheet. There is therefore no justification for AMCON to take over performing loans," Chukwu argued.
On his own part, Mr. David Adonri, the Managing Director/CEO Lambert Trust and Investment Limited observed that although the law setting up AMCON mandates it to purchase a certain percentage of non-performing loans from banks, nothing precludes the Corporation from factoring any performing loan by mutual consent with the banks.
Already, the House of Representative's Ad-Hoc Committee that probed the near collapse of the capital market has asked AMCON to reverse the transactions involving the Corporation, Seawolf and Geometric, saying that there was violation of extant regulations and laws in carrying out the transactions.
As part of their observation, the House said: "Even performing loans are also being acquired rather than toxic assets as required by law particularly in transactions pertaining to Seawolfs, Geometric and the method of acquisition of performing and non-performing loans of Unity Bank Plc." They also observed that most of AMCON's transactions are fraught with inconsistency and manipulation of the process and there are no uniform standards being followed.
AMCON's Explanation
While explaining the rationale for buying performing loans, Managing Director of AMCON, Mustafa Chike-Obi, told Vanguard that the action was taken to stave off further risk to the banking system. He explained that under the CBN's guideline, the apex bank can designate loans to be systemically impotent and ask AMCON to buy it.
He further told Vanguard that none of those debtors was happy to go from the banks to AMCON which is another thing that people say that is so ridiculous. Nobody is better off with AMCON than they were with the banks. When we did it, every one of those debtors came and said, 'why did you do it' and we said 'it is none of your business; it is for the financial system stability.'
"After we bought the non-performing loans, we went and looked at every large loan in every bank and we bought their performing loans at a discount. The banks didn't like it because they look like a loss. They didn't like it but we are not interested in the banks; we are interested in the financial system. They took a big loss. If you go back and look at the Year-on-Year losses the banks have in their books, it is because of some of those performing loans they had in their books and we took them at a discount," Chike-Obi affirmed.
According to him: "The Asset Management Corporation of Nigeria (AMCON) acquired the loans of Zenon Petroleum, Seawolf Industries and Geometric Power Industries. The three firms owe over N275 billion to various banks. Chike-Obi said that though the loans were performing, the Corporation decided to acquire the loans to take it off the books of the banks.
He said, "Zenon is owing N150 billion, Seawolf is owing N100 billion and Geometric Power N25 billion. These are good businesses, but the loans are too large and may pose systemic risk. These are not loans that are problematic. We just think they could be and we just want to guard against that."