For the founder of the Odua Peoples Congress (OPC) Dr. Frederick Fasehun, the ideology behind June 12 can only be realised if the present government agrees to convoke a sovereign national conference where all the ethnic nationalities of Nigeria will deliberate on their political fortune.
In this interview with Charles Adingupu, the OPC leader stated that the celebration of June 12 has gone beyond flexing muscles on the streets.According to him,
June 12 is meant to usher in democracy. But what we have now is seeming democracy. Nigeria is yet to have democracy. We're still struggling as a nation. Those involved in the struggle to usher in democracy are still very much around although, many of us have gone into hiding. Hence, conferences were held in different parts of the country in order to discuss how our country can achieve true democracy.
Are June 12 agitators hiding?
There's no point flexing muscles on the streets. We were struggling for democracy, we had to flex muscles with the military. But now we have civilians in power. We want to give them peace so that they can govern well. If we give them peace and at the end of their term, they were unable to provide good governance and democracy, we will turn against them. That's why it appears as though everything has gone bad. June 12 agitators are very much active.
What should be the focus of political activists presently?
We want to now persuade the country to get involved in the convocation of the Sovereign National Conference. This singular opportunity will afford all the ethnic nationalists in Nigeria to deliberate on their problems. Besides, the conference will help to deliberate on how well we can live together as one nation. The journey of Nigeria into nationhood has passed through the milestones of devastating civil war through the paralysing June 12 crisis, through unprofitable Niger-Delta crisis and now through the blazing Boko Haram insurgency. And so shall this country ever continue to move from one minefield of national crises to another minefield of national crisis until she embraces the needful.
Nigeria must convene the Sovereign National Conference. If the sovereignty in the proposal gives some powerful people nightmares and jitters, then let us christen it by any other name. But there is one fact this country cannot wish away and one fact is what representatives of Nigeria's ethnic nationalities must sit down in a constitutional conference.
They must agree on a roadmap for the future. All the nationalities within the Niger area must table their grievances, interests, their fears, hopes and aspirations. They must agree on terms upon which those grievances interests, fears hopes and aspirations can be addressed within one nation under God. We must negotiate the prenuptial agreement of our marriage.
June 12 remains the only democracy day ever —Ezeocha
The President, Igbo Youth Congress, Bright Ezeocha reminds politicians that what they are enjoying today are benefits which accrued from the June 12 struggle. He told Saturday Vanguard  that Nigeria is taking a steady step to genuine democracy.
As a matter of fact, we need to celebrate democracy day on June 12. It marked a new beginning in our political history. It was a day when all Nigerians came out to vote for a Muslim Muslim ticket. But unfortunately, that election was not allowed to see the light of the day by the military who annulled the election.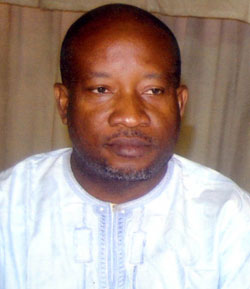 It remains the only democracy day ever. However, its relevance played itself when President Goodluck Jonathan announced the renaming of the University of Lagos to Moshood Abiola University. I think politicians have to grasp the  reality that it was June 12 that really gave birth in what we have today in Nigeria.
Nigeria's democratic journey.
Though, we are yet to truly enthrone true democracy,I believe it's a gradual process. We're not yet there. We are still miles away from democracy. But by the special grace of God, we shall be there. However, what we have at the moment is civilian rule which is far from our desired democratic rule.
Spirit of apostles of June 12
The spirit has always been there and it will continue to be. As I speak now, there are people who are preparing to mark June 12 which is just few days away. The spirit never dies.
Focus of agitators of June 12
The focus of those who truly fought for the realisation of June 12 should be to consolidate on the pains of democratic rules. So all Nigerians must endeavour to ensure the enthronement of genuine democracy. I believe that was what Chief Abiola died for.
Subscribe for latest Videos