By Charles Kumolu
EMEKA Ugwuoju is the President of South East/South South Professionals of Nigeria- a group of professionals dedicated  to the promotion and sustenance of good governance. In this interview, he argues that the current federal arrangement is no longer working, noting that calls for the restructuring of Nigeria has become inevitable.
He also cautions all the three tires of government against using the  Subsidy Reinvestment and Empowerment Programme, SURE, for any purpose other than provision of infrastructure, among national issues. Excerpts:
What impact has your association had on the general development of the two zones you represent?
We started in 2005 and the first president of the association was Emmanuel Ijewere. our major objective is to partner with other relevant stakeholders to achieve a better development of the two geo-political zones.  As professionals we are expected to lead by example and lead by mentoring. We are focused on all other things that are supposed to bring about good governance, viz a viz infrastructutre health care.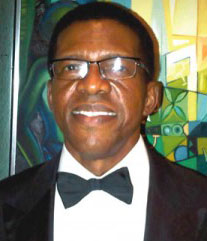 We have done quite a lot in the past, because as professionals we don't need to play to the gallery, but to ensure that things are done properly for the populace We have  interfaced with various stakeholders, and came up with South east economic commission, for the economic advancement of the zone. This institution would be the engine room of promoting public private partnership in the region. By April we will be having south south summit.
We have also came up with the lower niger development initiative, as another institution for stimulating economic status of the zone. We have Aba, Uyo Abakaliki and other areas that need to be opened economically.
There are calls for the restructuring of the country, especially for the convening of a Sovereign National Conference.
Sovereign  national conference and national conference are strategic and the calls for it have become very topical. We have to address it critically so that it does not become like a mantra. People believe that one of the ways to secure the future of most parts of the country is to have a conference. But we must approach it like professionals.
At a point the northen region wanted a loose federation, the eastern wanted the regions abolished, while the western region wanted federalism. At the end of the day, we arrived at the kind of federation we had. It was working at a time but was distorted as a result of impatience.
But if you compare the kind of federation we had then and now, you will accept that things worked under regionalism.  So, the situation we have now demands that we restructure because federalism appears to no longer working. Lets have the conference and decide our future as a people.
There is a trust deficit under the present arrange and we need to restore that through restructuring.
The south east need one more state. we don't need to continue with the present structure which was created by military fiat for the purpose of sharing the national cake. But generally speaking we as people need to address that situation . It is so sad to know that the situation does not favour us. The oil money should not be used abusively.
That we have oil deposits does not mean that we are a rich country, because when you look at the number of barrels we produce a day and compare it with our population, you will know that we are just potentially rich company because of out total human and material resources.  We can be rich if we can create wealth, but not on our oil wealth. That is why we have to address   fundamentals, when that is done, then if you want hundred states for the South East, it can be done.  Why some people always agitate for more states is because of the feeling of marginalisation,
Therefore, if more states are to be created, we need to put in structures that would not make some people feel marginalised. For instance in most states today some people are still complaining, for instance in Ebonyi, people from Afikpo are still agitating for Afikpo state. However, there are also ways of getting whatever is due to you as a people, without necessarily asking for a state. Government should also look at ways of meeting these demands in some cases without creating states, because some of the states have become sources of sharing the nation's wealth.
What is your position on Subsidy Reinvestment and Empowerment Programme?
One of the key things that Southeast-Southsouth professionals are interested in, is the development of this country. That was what informed the town-hall meeting we had at Enugu. Our Enugu communique captured our position on the state of the nation, especially the SURE programme. We know that subsidy savings will go to the federal, state and local governments, while SURE would be handled by the federal government. We don't agree with that. Let us have something like a zonal purse that everyone would watch how the fund is being spent. Let's give people the say in what is happening.
What we are saying is that the fund should be about infrastructure. Remember that southeast legislators once demanded for international airport instead pf being given senatorial funds. So we are asking for the same thing on SURE. We want infrastructures.
Do you think that the governors of the South East would agree with your position on the subsidy funds?
In the South East, we have five governors elected to represent their people. And being the representatives of the people, they are obliged under the law to listen to their people. For example, if you are saying that the governors want to use the money on minimum wage, we are saying that we need infrastructres. We are saying that we need constant power in the south east, because if we have uninterrupted power, we can create wealth. That is what we need and not minimum wage. We want both the state, federal and local government to use the fund on infrastructure and not for payment of salaries.
The governors or the federal government can have their way by using the money to do whatever they want, but at the long run the people will question them why the money was not used to better the infrastructural situation of the region. If we don't make this infrastructural question an issue, by 2015, we would find ourselves in a worst situation.
What is your group's position on the current killings of southerners in the north?
I would not agree that the southerners were targeted at in the northern killings, although when you look at the trend and the number, you may have to conclude like that. We are asking the governmnent to be decisive and try something else, since the pattern of approach they are using has not yeilded any result.
Our position is that enough is enough. it should no longer be the old way of talking without action. our people have endured enough in face of this killings. We need another approach, which should not be in form of reprisal actions.
It is because of the absence of South East economy, that is why our people are mainly outside the southeast and most of the time they are always the target, alongside their economies. We need a vibrant South East economy, that would discourage our people from domiciling in places where their lives and properties would be endangered.
Above all, we want to build a Nigerian, where the primary objective would be weather creation and not wealth sharing. If the people of  SouthSouth and South east, are doing well, there would be no room for bickering. In 1994 we had mkpoko Igbo and there was agenda for Igbo people. In the next few weeks we will go to the South South.