By Emma Amaize
WARRI – Movement for the Emancipation of the Niger Delta, MEND, alleged, Sunday, that the remains of Francis Osuvwo, alias General Gbokos, arrested in connection with the October 1, 2010 Independence Day bombing, were smuggled, Saturday night, out of Kuje Prisons, Abuja, where he died, to an unknown destination.
The group, in a statement  by its spokesperson, Jomo Gbomo, said it "received without surprise, news of the death of Mr. Francis Osuwo.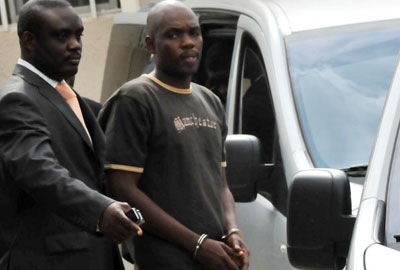 "For refusing to cooperate with two Nigerian government informants, an employee of Agip and  an employee of Daewoo, Yenagoa, to testify falsely against Henry Okah, Osuwo was arrested and accused of complicity in the MEND bombing of  October 1, 2010.
"Francis Osuwo and all other detainees in State Security Service, SSS, custody wrongly arrested in connection with our October 2010 attack on Eagle Square, Abuja, have been held under the most appalling conditions and exposed to toxic fumes in their cells.
"Francis Osuwo died as a result of such exposure and neglect by his jailors. His body was smuggled out of Kuje prison, Abuja, on March 3, to an unknown destination, shortly before midnight."
Meanwhile, Niger Delta activist, Ankio Briggs, weekend, called on the Inspector General  of Police, IGP, to probe Osuwo's death in Kuje Prisons,  Abuja, last Saturday.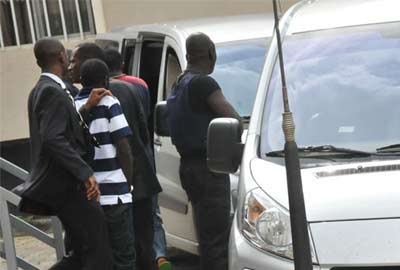 Briggs, in an interview, called on the IGP to order the Commissioner of Police, Federal Capital Territory, FCT, Abuja, to investigate the circumstances surrounding Osuvwo's death in prison.
She said: "We are calling for an autopsy to determine the real cause of death.  Osuvwo, 32, was from Kalafiogbene in Delta State. He died in Kuje prison a few days ago, where he was held since his arrest."
He was accused of playing a part in the bomb blast in Warri in 2010. "The circumstances under which he died are worrisome. The story we got was that he died from inhaling fumigation fumes with other prisoners that were locked up in their cells while the fumigation was ongoing.
"Knowing what fumigation fumes are like, I find it hard to believe, though not surprised to hear that Nigerian prisons are fast becoming killing fields.  Indeed this is the second time we are hearing about these stories about fumigation from Kuje prisons.
"I am the first to condemn the killing of any human being for any reason. To kill prisoners before they have been found guilty by a court of competent jurisdiction is inhuman, criminal and must be condemned, so that it does not happen again.
Subscribe for latest Videos