By Jude Njoku
Is it possible for the air-conditioner in your home to sense when people are getting cold and switch itself off or when they are getting warm and come alive without somebody having to do so? Futhermore,is it possible for the telephone, fire alarm and access control in a building to be interconnected to enable them work harmoniously?
These posers were part of the questions answered by ICT experts who brainstormed on Intelligent Building:ICT approach to connected real estate at a one-day seminar organised by Hafol Resources Limited.
An Abuja -based ICT expert, Mr. Adetola Sogbesan who delivered the keynote address, called for the incorporation of ICT from the conceptualisation or design stage of a building.
Sogbesan who is the CEO of Chace Systems Limited wondered why in this modern age, tenants are allowed to design their own Internet or Wifi. Mr. Sogbesan stated that "breaking the wall each time you want to make a connection makes the building weaker".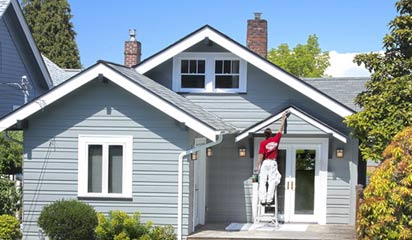 Managing Director of Hafol Resources Limited, Mr Fola Sogbesan said architects must bring in ICT experts into the consultancy team to handle any building or infrastructure project. " It would be lovely that as you are bringing in M&E consultants, you bring in ICT consultants as well. You should not depend on M& E alone, they should also depend on ICT consultants," he said.
"We are saying that laying straight trunking or chiseling to lay piping for a new building is not good. If it had been planned from the inception, even if you are not running cables, let the pipes be installed. In other words, if everybody works together and knows the requirements of a building to be built and it is well planned from the beginning, you can put the necessary infrastructure in that building.
Of course, there are some of them that you might not need now, that you might need in the future. For instance, I can cable my building for access control, for voice, for data and for CCTV and leave it in the trunk there. When I need the camera, that is when I will buy camera to install but the cable would have been there.
When I need to add additional services, that is when I will go and buy the service and add to it. At that time, you don't need to go and do fresh cabling; the building would have been in use by then. Cabling that time means you will create unnecessary stress for the occupants. So, you can decide to say, Let's pipe and cable, no devices, so that when you need them in future, you won't start afresh.
You now add whatever you want at that particular point in time; it will create a better building infrastructure, it will create a better building environment. You will not see cables flying about all over the building, you will not see trunks, I don't mind if you see trunks in a very old building. Building a new infrastructure in this century without planning for ICT within it, is not acceptable," he said.
Speaking on intelligent buildings, the Hafol Resources CEO said:"You can have a telephone or fire alarm or access control in a building. You can have all these services in the building but they are not connected together. They are still serving the same purpose -protecting, monitoring and doing all those things you want them to do, but they are not connected together.
If I go back to a layman's term, if you have where you can monitor access control to know who comes in or who goes out, and the fire alert system can tell you when some body burgles into your house and every other service you installed have those things, you will be monitoring them individually. When you say intelligent, it means, all of them can interconnect together.
Access control can interconnect with   tolerance system that when somebody comes into this room unauthorised, the camera will snap the person. Because the person opens the door, it integrates a system that will operate the camera  because they are interconnected. If they are not interconnected, you will see camera recording on its own, access control recording on its own. When they are intelligent, all of them will connect and one control system can monitor and control what is happening within that particular infrastructural facility or building".