BY JACOB AJOM
Former Nigeria youth international, James Igwilo has described the frequent hiring and sacking of national team coaches by the Nigeria Football Federation as "counter productive and retrogressive."
Speaking in a chat with Sports Vanguard in Lagos, Igwilo who is the chief executive of Insaka Sports based in Ireland said the major problem with Nigerian football was not the coaches but the administrators.
"This problem has been there for a long time now," the 1995 Flying Eagle and Olympic team member started. He recalled how in 1995 the junior national team was left stranded in Cotonou, a few days to the African Youth championship in Mali. "When a plane eventually arrived, only a few seats were available. Eleven players and a reserve goalkeeper were taken to Mali. Have you ever seen anything like that?" he asked.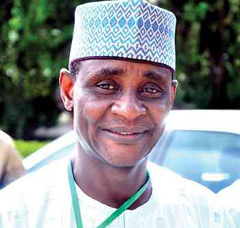 "We got there and four of us got injuries and in the final we were beaten by Ghana 2-1 and the coach was sacked during the dinner the Nigerian ambassador hosted. Was it the coach's fault? Has there been any tournament prosecuted with seven or eight fit players?"
He said Nigerians in the diaspora were not happy with the way the game was run in the country and urged stake holders in Nigerian football to force the NFF change their ways.
"I run a football academy in Ireland, why can't I do the samer thing back home? I can't because the structures are not in place," he said, explaining further, "I am a foreigner in Ireland but the FA gives me subvention for running an academy. Can that be done here?"
He called for a new direction and said Nigeria was too blessed to be stuck in the back waters of world football.