By Nwakanma Chukwuma
THE recent passage of a bill banning the obnoxious two-year advance rent paid by new tenants in Lagos State was loudly hailed in many quarters. It is generally perceived as a step in an attempt to bring sanity to the free-for-all housing sector.
The law which was enthusiastically received as a welcome development, especially by young graduates and low income earners,  formalises landlord/tenant relationship. It is said to demand that a receipt be issued for every payment of rent made to the landlord by the tenant per month or for six months. Failure to issue receipts will attract a fine of N10, 000.
The law also defines the length of notice to apply where no specific notice is included in a tenancy agreement. It also empowers the court to determine the status of the tenancy in specific conditions. Under the law, quit notices need not terminate on the anniversary of the tenancy.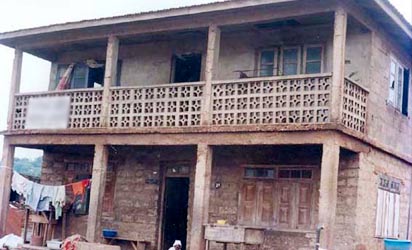 This removes a situation where a landlord could not proceed to evict a tenant until after he has owed one year rent. A landlord can issue a tenant a quit notice immediately he defaults in the payment of rent. The notice can be delivered to any adult residing in the premises or by courier where the tenant cannot be found.
This will remove a situation where tenants evade service of quit notices. It makes the issuance of quit notice easier. In this wise, the law also takes care of the landlord's interest by simplifying the procedure for the recovery of premises from tenants and prescribing similar penalties for defaulting tenants.
The law places a fine of N100,000 or three years imprisonment for any landlord or tenant who pays in excess of one year or three months imprisonment for any landlord who fails to issue receipt to a tenant for rent paid. Both the landlord and the tenant have a responsibility to obey the law or face the music.
But the enforcement of the law has met with setbacks. The failure of government to enforce similar laws in the past has raised doubts on whether the new law won't go the way of its predecessors. For instance, Vanguard Metro, VM, investigation shows that since its passage, majority of landlords and their agents have continued to disregard the new law. Most of them have been using middle-men, popularly known as agents, to outsmart  the law.
According to Michael Eke, a trader at the ASPANDA market at the Lagos International Trade Fair Complex who decried the refusal of some landlord's and agents to obey the new law: "I have been trying to rent a new house, but the problem now is that wherever I go, the landlords or their agents demand two years rent from me.
This is apart from the agent's fee and agreement fee you have to pay in addition. Right here in Tedi Village Ojo local government no landlord is ready to listen to you; if you  complain or remind them of the tenancy law, they will ask if it was Fashola that built the house for them?
"The law is not working; government should investigate what is happening, and apply sanctions on those flouting the law".
Femi Dawodu, a tenant in Shibiri also in Ojo local government who is due to renew his rent by February has this to say: "Our agent simply notified me of eviction from the day I paid. He said I should pay N30, 000 increment or leave in February. I will rather pay the increment than look for another accommodation that will cost me over N300, 000 as a new tenant, because the new tenancy law is not working at all".
Reacting to this development, a landlord in the Tedi area of Ojo Lagos who gave his name as Mr. Jide Ibrahim said: "Evicting a tenant is not as difficult as the law makes it look. I built this house with my sweat. Where was government when I was toiling to build it?
If I want to evict a tenant  or increase rent and he starts quoting the law, I will know what to do. Fashola is only wasting his time; the law will not work. People are paying; if they don't like it let them build their own house or let Fashola and Lagos State government build house for them".