A financial expert, Dr Ade Afolabi, has urged financial regulators to put adequate measures in place to address the likely problems arising from ongoing bank mergers and acquisition.
Afolabi, a director at the Nigeria Deposit Insurance Corporation (NDIC), said this  in a paper he presented at the ongoing workshop organised for the business editors and financial correspondents in Dutse, Jigawa.
The paper was on: "Mergers and Acquisitions in the Banking System: Issues and Challenges". Afolabi of NDIC Research, Policy and International Relations Department, said that the creation of Significantly Important Financial Institutions (SIFIs), otherwise referred to as 'too-big-to-fail institutions', could pose a problem.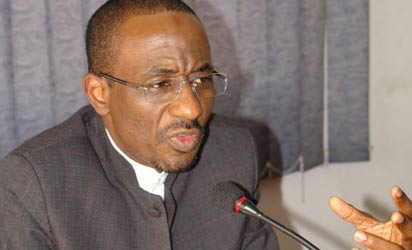 He said that the concerns of the regulatory and supervisory agencies had been that the failure of large banks would challenge issue of moral hazards, systemic risk and impede the achievement of their mandates.
Afolabi said that the corporation, as a deposit protection agency, was concerned with putting in place appropriate strategies to ensure adequate depositors' protection during and after the merger and acquisition transactions.
He said that there was the need to review some specific deposit insurance features as being applied by NDIC to adequately protect depositors and enhance stability in the banking system. Afolabi said that if those deposit insurance features were reviewed, they would reduce the problem of associated moral hazards.
The director said that the merger and acquisition could result in substantial increase in the market power of a bank in spite of the fact that merger was often motivated by economies of scale.
Afolabi said there was the possibility that the enlarged market might be abused by the emerging entity, raising costs to customers to unacceptable levels. In that regard, rather than deriving benefits arising from scope and scale economies of the emerging large entities, consumers may be getting less quality product/services at higher prices.
Regulatory authorities should, therefore, put in place stricter regulations for banking products and service delivery to minimise possible abuses," he said.