By BABAJIDE KOMOLAFE
Committee of e-Banking Industry Heads in Nigeria (CeBIH) has called on Nigerians to support the cashless policy of the Central Bank of Nigeria.
CeBIH Chairman, Mr. Chuma Ezirim, made this call at a seminar on Cash-lite Lagos – Evaluating the level of Preparedness for January1, 2012 launch, organised by the Committee last week.
He said the policy offers a lot benefits for the country and her citizens, noting that the examples of other countries show that transiting from cash to electronic payment leads to economic growth.
"This is mainly explained by the realization of economies of scale in the provision of electronic payments, the overall increase in the total number of payment transactions, a greater reliance on cost-efficient service delivery channels as well as impact on the technological change in terms of lower telecommunication and processing costs.
"We, therefore, believe that the policy by CBN to reduce the number of transactions settled with cash in the country is very laudable and should be supported by all well meaning Nigerians."
The seminar featured keynote address by CBN Deputy Governor, Operations, Mr. Tunde Lemo, and presentations by Deputy Director, Banking and Payment Department, CBN, Mr. Musa Jimoh, who spoke on the "Overview of Regulatory and Policy Framework for Retail Payments Transformation".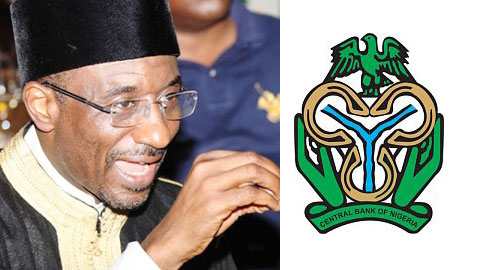 Others include Mr. Niyi Ajao, Acting Managing Director/Chief Executive, Nigeria Interbank Settlement System (NIBSS), who spoke on 'New Retail Payments Landscape: The Role of National Central Switch', while Ms Eyitope Daniel-Matthews, Head, Shared Services, CBN spoke on "Cashless Lagos: An Assessment of preparations".
Lemo assured that the apex bank has put in place necessary measures to ensure massive deploy-ment of electronic payment channels that would serve as alternative to cash payment.
"For the cash-less Lagos project, it is expected that by end-December 2011, a target of 40,000 POS devices would have been deployed within Lagos State to cater for settlement of transactions, alongside other electronic payment options.
"We have a target of deploying 150,000 POS by end December 2012 which will be scaled up to 375,000 POS by end 2015 when we hope to have attained our benchmark POS penetra-tion of 2,247 POS per 100,000 adult population as obtainable currently in Brazil.
"Similarly, we are strengthening currently available modes of electronic payments. Further deployment of ATMs is being encouraged, although to drive more cashless transactions as opposed to its traditional cash dispensing functions.
"ATMs are now equipped to facilitate electronic payments of bills and account to account transfers. Banks are therefore poised to deploy additional 75,000 ATMs by December 2015.
"NIBSS also has a range of electronic payments offerings including NIBSS Instant Payments (NIP), NIBSS Electronic Funds Transfer (NEFT), fast funds, etc., which are currently in use by individuals and businesses.
"NIBSS is also implementing cheque truncation to facilitate further reduction in the clearing cycle for cheques. Mobile payment operators have also been licensed and have commenced commercial operations."
Committee of e-Banking Industry Heads (CeBIH) was formed amongst other objectives to drive the adoption of electronic banking services through the right technologies, policies, standards and public awareness in Nigeria. The membership comprises the Heads of e-Banking (or e-Business) in the 23 banks in Nigeria.