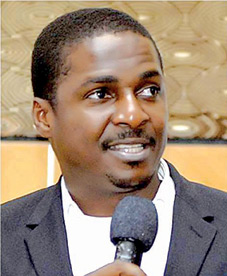 Contrary to words making the round that officials of the Guarantee Trust Bank and armed men stormed and shut down facilities belonging to HiTV, our investigation revealed that men who invaded the cable TV offices were actually receiver managers acting on the instruction of the  bank. The receiver managers according to our source will take over operations of the company until  every kobo of the debt owed the bank is paid back.
Although offices of the cable entertainment company remains shut at the tie of filing our story, our source hinted that the company will soon resume broadcast.
But what is uncertain is the fate of the Chief Executive Officer, Mr. Toyin Subair in the new arrangement.
On Monday, November 21 at about noon, heavily armed mobile policemen alongside men in suit invaded in a commando style, simultaneously, all HiTV offices in Lagos purportedly acting on some court order instituted by Guarantee Trust Bank Plc over a relationship/financial dispute between HiTV and the bank.
The invading team brandishing a court order sealed HiTV offices thereby partially paralysing activities and causing disruption in its services which has resulted to the loss of signals in some of its Hi channels locally and to its international partners.
Reacting to the invasion the mnagement of HiTV said "For records purposes, we wish to state here that the invasion on HiTV property by agents of GT Bank was a total breach of the rights of HiTV as there is a pending case in court on the same issue and more but the bank in a clandestine manner went ahead to secure an order from another court which they relied on to invade HiTV premises across Lagos".
"The Facts:
* GTBank is a shareholder of HiTV and has financed a significant part of HiTV's business activities.
*GTBank participated in the sale of UEFA Champions League 2011/12 season (rights for which were awarded to HiTV) in a manner that was inconsistent with agreed contractual terms.
*HiTV consequently filed in court the case regarding the improper sale of the UEFA rights along with other issues concerning its relationship with GTBank.
*Despite  an existing case in court, GTBank secured an order from another court and invaded HiTV business premises in different locations in Lagos on Monday, November 21 and caused significant distress and embarrassment to HiTV staff and customers.
As a law abiding organisation, HiTV will handle the issue legally and that is why it is calling on subscribers, agencies, and trade and platform partners to be calm and patient while the issue is being tackled. HiTV thanks all for the continuous patronage of the proudly Nigerian Pay TV".