By Yemi Osibanjo
The NDS/EFCC Survey 2007 shows that crime and corruption is a major concern of the business community. Over 75% of over 2,200 businessmen interviewed said that crime and insecurity and corruption represent very serious obstacles to doing business in Nigeria.
Of greater moment is the fact that 50% of interviewed businesses experienced at least one crime along the 12 months before the survey. In 40% of the cases, the crimes were perpetrated with the use of a weapon. 30% of the interviewed businesses indicated that they had been victims of burglary in the preceding 12 months while 20% reported theft or fraud by employees.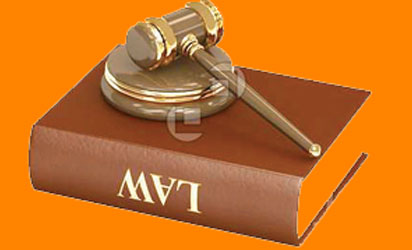 Regarding the prevalence of corruption, the survey showed that over 34% of interviewed businesses who had interacted with public officials paid bribes to those public officials. On the average 1 in 3 of the surveyed businesses paid bribes to public officials when carrying out administrative procedures.
The most worrisome aspect of the problem is the almost complete absence of detection and punishment of these offences.
In order to assess the state of our criminal justice system – both hard facts and perceptions are important. It is probably true to say that perceptions are often more important than reality. Most people do not have access to the empirical data on rates and frequency of crimes, heavy reliance is placed on anecdotal information and the perceptions of others.
Personal and corporate security concerns, and the decisions that follow them, are often made on non-empirical information.
But what does the hard data on the Nigerian Criminal justice system reveal? First, are the figures on the rates of conviction per capita in Nigeria as compared with other
nations of the world; the purpose of this being to show how many people have been convicted and imprisoned as a percentage of our population compared with other countries.
The number of pre-trial detainees and the inordinate length of pre- trial detention has been a long running embarrassment. It is indicative of some of the grave problems of delays in processing suspected criminal activity through the criminal justice system. The implications are profound. First, there are issues of violations of the rights of detainees ranging from rights to fair and prompt trials to possibly torture and degrading treatment and other violations of the right to dignity of the human person created by the congestion in prisons and its associated problems. Second, is the non-effectiveness of the penal system's stated objective of rehabilitation and reform of the prisoners. Clearly, where the vast majority of inmates using prison facilities and subject to its regimen are not convicts and may never be, those for whom the system is meant can hardly benefit from its programs.
The data on police performance and public confidence in the police is also not particularly cheering. 78% of victims of crime in the CLEEN FOUNDATION NATIONAL CRIME SURVEY (2010) did not report crimes to the police. Reasons given by the victims for not reporting (aside from where the victims thought the offenses were minor) include "self-help", the "police would not do anything", "did not want any police involvement", "fear of reprisals", "did not have any money to give police", and "police would inform the offender". Of those who reported, a total of 56% were either "not at all satisfied", "not satisfied" or "neither satisfied nor dissatisfied".
Interminable delays of course reduce the chances of ever concluding cases in a satisfactory manner. In many cases, witnesses have lost interest, investigating police officers have been posted outside of the states where the offences were committed, sometimes also judges or magistrates are transferred or elevated and the cases have to start de novo. Besides, it also invariably impacts the volume of pre-trial detainees. Some of the causes are procedural. Rules which encourage dilatory tactics of counsel (especially defense counsel whose ploy especially where the accused persons can afford it is to frustrate trial and hope that the changing political circumstances may lead to release) such as stay of proceedings pending interlocutory appeals. Others have to do with infrastructural and logistic challenges sometimes as mundane as there being no fuel, tires or batteries for the Black Maria which conveys accused persons to and from court. Judges in many jurisdictions still take verbatim notes of proceedings in longhand, and have to contend with power outages, uncomfortable court rooms, shortages of stationery and other office consumables.
Perceptions of foreign countries of the safety and security situation in the nation are also quite disturbing, even though many would consider them exaggerated. Travel advisories issued by the embassies of some countries to their citizens considering business or other visits to Nigeria poignantly show these concerns:
Grand Corruption is easily the most formidable obstacle to development in Nigeria. The correlation of official corruption to the scandalous poverty levels in Nigeria (about 70% of our population are living on less than N50 a day) has been well established. Most agree that the apprehension of corrupt public officials and enforcement of the anti corruption laws will considerably deter corruption. However, while apprehension of high profile suspects has been commendable, no trial has actually been concluded in the past 5 years
Consequently when a fresh set of 4 former governors were arraigned in October 2011 on allegations of corrupt practices – cynicism across the nation was palpable. The failure of the criminal justice system to deal with allegations of grand corruption not only fuels impunity but it also erodes the confidence in the State's ability to uphold values, protect the public patrimony and punish criminal conduct. Any society that cannot prove that crime does not pay breeds generation who will be prepared to "innovate" to be successful". The record of the courts on convictions in grand corruption cases is even more dismal.
No great intelligence is required to demonstrate that impunity thrives in criminal behavior when there is no certainty of detection and punishment. The wave of kidnappings which began in the Niger Delta, its victims usually being expatriates, has now spread across the country. Essentially, the spread of kidnapping is based on the successes of the perpetrators in the Niger Delta and now everywhere else. While all official statements after kidnap victims have been released, claim that no ransoms were paid, almost everyone knows that there is no greater falsehood and that payment of a ransom is the almost invariable resolution of kidnap. Many perpetrators possibly find this new enterprise far more rewarding from a financial point of view and perhaps less dangerous from a personal safety point of view than armed robbery.
There would appear to be no imaginative response from police and other law enforcement agencies to this new threat to lives and property, a serious disincentive to living, working, or even tourism in Nigeria. One would have thought that perhaps the police would have taken active steps either by itself or with assistance from jurisdictions that have had a history of kidnappings, to establish special units to study the phenomenon and design strategies to deal decisively with it. As we had noted earlier slow criminal trials are a great disservice to the criminal justice system but must be understood as a function of the systemic problems of the entire criminal process. Poor investigations, absence of key witnesses including investigators at trials, delays in the prosecutorial advice, will slow down even the best resourced and prepared courts.
Boko Haram terrorism has so far consumed close to a thousand lives. Indiscriminate bombings have put government, commerce and the diplomatic community on edge. It must be admitted that terrorism has posed severe challenges to the best security forces anywhere.
That it has bewildered our security agencies is therefore not necessarily an indication of incompetence on their part. The problem it seems is that there does not seem to be a policy or any proper strategies to deal with the problem. The knee jerk decisions to send in armed forces has proved a rather poor response.
There is a general sense, some of it from the poor antecedents of our law enforcement agencies, that we are, to use a colloquism, on our own and that the state offers us no real protection.
An overarching issue in the investigation of many of the high profile cases is the sometimes almost brazen incidence of political interference. The possibility is itself indicative of weakness in the calibre of leadership of the police force and its lack of independence from even direct interference from the Executive. A possible answer to that, at least in the short term, might be greater independence from the point of view of funding and tenure of police chiefs once appointed.
There is no reason why the police cannot like the judiciary be funded directly from the consolidated revenue fund and be self- accounting. The Inspector-General of police may be appointed for a fixed one-term tenure without the distraction and compromises that tenure renewal brings.
There is little doubt that the legal process in Nigeria is challenged. There is a palpable sense in the polity that law and due process simply do not deliver on their promises on law and order, fair and speedy justice and security of lives and property. Few people today will leave their safety in the hands of the police. Fewer believe that the system can hold the wealthy or influential to account. Litigation in the resolution of commercial disputes is viewed by the discerning as only a poor last resort, between tales of judicial corruption and long delays in the trial process the prognosis is usually quite bleak. The rise in new crimes, kidnappings, and lately bombings is frightening enough. But the shocking impunity of the likes of the Boko Haram uprising which apart from hundreds of slain victims has taken the lives of 26 policemen in Borno alone heighten the sense that the State may have lost the capac;t to respond to challenges to its very being. This perhaps explains why Nigeria is classed as No. 14 in a list of 63 failed or failing States, war torn Somalia being No. 1.
The situation is not irredeemable. The inhibition to reversing these trends is in not recognizing just how close to the edge we are today. A serious commitment to implementing well thought out, practical and measurable solutions some of which we have highlighted, to the many problems offers perhaps a glimmer of hope that though the foundations may shake the house will not collapse.
Public officers prosecuted /being prosecuted by the Efcc
Former speaker of the House of representative, Dimeji Bankole Former deputy speaker of the House of representative, Usman Nafada Former governor of Ogun State, Otunba Gbenga Daniels
Former Governor of Oyo State, Adebayo Alao-Akala
Alhaji Akwe Doma, former Governor of Nasarawa State
Danjuma Goje, former Governor of .Gombe State
Ex-Delta State Governor, James Ibori POP chieftain, Bode George
Former Plateau State Governor, Joshua Dariye Former Edo State Governor, Lucky Igbinedion Former Adamawa State Governor, Boni Haruna
Senator Chimaroke Nnamani, former Enugu State Governor Former Plateau State Governor, Michael Botmang
Former Aviation Minister, Babalola Borisade
Nyeson Wike, former Chief of Staff to Rivers State Governor Former Federal Capital Territory (FCT) Minister Nasir el-Rufai Former Health Minister, Adenike Grange
Former Nasarawa State Governor, Abdullahi Adamu Former Taraba State Governor, Jolly Nyame
Former Chairman of the Police Equipment Fund, Chief Kenny Martins
Democratic Peoples Party (DPP) leader and ex-Governor of Sokoto, Alhaji Attahiru Bafarawa
Former Jigawa State Governor, Senator Saminu Turaki Former Abia State Governor, Orji Kalu
Former Ekiti State Governor, Ayo Fayose Senator Iyabo Obasanjo-Bello
Former Oyo State Governor, Rashidi Ladoja Former Aviation Minister, Femi Fani-Kayode
Senator Nicholas Ugbane, Hon. Ndul Elemelu, Mohammed Jibo, Paulinus Igwe being prosecuted over the NS.2 billion Rural Electrification Agency scam.
Ex-bank chiefs, former CEO of Oceanic International Bank, Mrs. Cecilia Ibru Chief Erastus Akingbola
Former Managing Director of Union Bank, Bartholomew Ebong Ex-MD of FinBank Okey Nwosu
And Afribank ex-MD Sebastine Adigwe
Boko Harram Attacks
26 July 2009 – First clash with security agencies in Bauchi State after an all-night attack on Dutsen- Tanshi Police. 39 members, two policemen, one soldier killed
27 July 2009 – First attack in Yobe State during an invasion of Potiskum Divisional Headquarters, leading to the death of three policemen, one fire service officer 29 July 2009 – Confrontation with security men at Mamudo Village, along Potiskum/Damaturu Road, Yobe. 33 Boko Haram members killed.
29 July 2009 – An all-night battle with. combined security operatives at Railway Terminus, Maiduguri, Borno State. Scores killed and operational base destroyed.
8 Sept 2010 – Set ablaze Bauchi central prison and freed members of the sect who were jailed there
31 December 2010, explosions at a restaurant in Abuja killed at least four people and injured nine others.
28 January 2011 – Killed governorship candidate of the Borno State chapter of the All Nigerian Peoples Party (ANPP), Alhaji Modu Fannami Gubio and six others at lawan Bukar ward, Maiduguri
2 March 2011- Killed two policemen attached to the residence of a Divisional Police Officer (DPO), Mustapha Sandamu at Rigasa area of Kaduna State.
30 March 2011- Bomb explosion in Damaturu injuring a policeman
2 April 2011 – Bombed Dutsen- Tanshi police station, injured two policemen
4 May 2011 – Shot dead a prison warder at Maiduguri Prison on Kashim Ibrahim Way 5 May 2011- Shot Duty Officer at Maiduguri Government House, Umaru Shehu, at his Abuja Talakawa residence of Maisandami ward killing a 13-year-old boy and injured another.
9 May 2011- Killed two Islamic clerics, Sheikh Goni Tijani and Mallam Alhaji Abur at their residences in Mairi and Bulabulum wards of Maiduguri.
9 May 2011 – Killed Bauchi State Chairman of the National Union of Road Transport Workers (NURTW), Ibrahim Dudu Gobe and injured his son, Mohammed
13 May 2011 – Two people killed by bomb explosion at London Chinki, Maiduguri
15 May 2011 – Two soldiers killed during a gun battle at Gwange ward, Maiduguri 19 May 2011 – Planted bomb at lagosftreet, Maiduguri, which injured two soldiers, three policemen. A policeman was als6 shot dead same day in the city
29 May 2011- Bombed Bauchi military barrack, killing 14
31 May 2011- Shot dead Shehu of Borno's brother, Alhaji Abba Anas Garbai EI-Kanemi 1 June 2011 – Bombed St. Patrick Catholic Church, Maiduguri
2 June 2011 – Bombed Borno State Epidemiological Centre
8 June 2011- Five people killed during attack on police stations in Maiduguri 12 June 2011- Four persons killed at a drinking joint in Bulumkutu, Maiduguri.
16 June 2011 – Four children killed in a bomb explosion at Damboa town, Maiduguri 16 June 2011 – Bombed Force Headquarters, killing 4 people and injuring many
26 June 2011, explosions at a bar in Maiduguri killed more than 25 people.
10 July 2011, a bomb attack on a church in Suleja on the outskirts of Abuja caused a number of injuries.
26 August 2011, an attack on the UN compound in Abuja reportedly killed over 23 people and left at least 81 wounded.
4 and 5 November 2011, an attack in Damaturu, Vobe State, and Borno State on a Sallah Weekend in which 67 people were killed.
Being an excerpt from a lecture delivered by former Lagos State Attorney -general and commissioner for justice Prof Yemi Osibanjo SAN , at the annual law week of Nigeria Bar Association NBA , Ikorodu Branch.